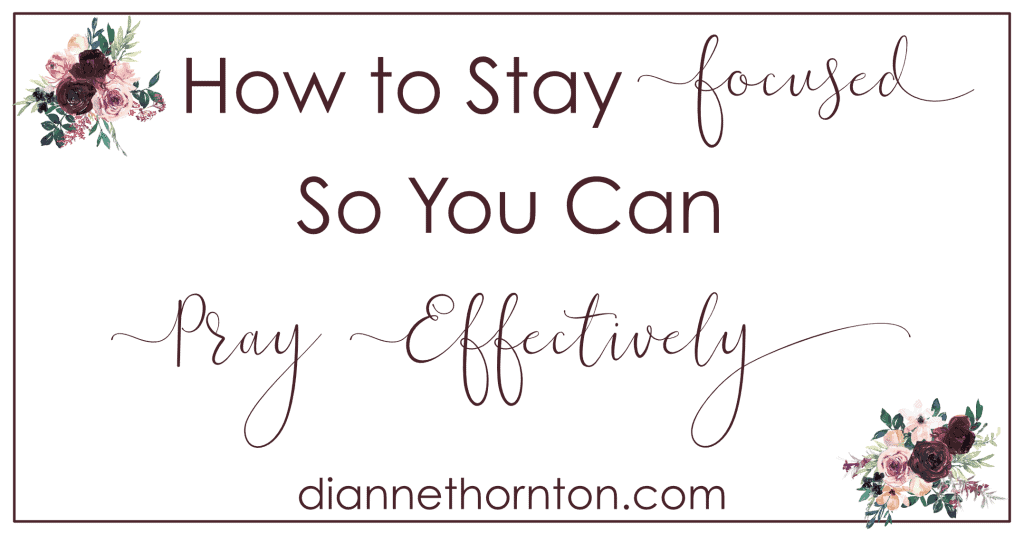 Charles Spurgeon said, "Prayer bends the omnipotence of heaven to your desire. Prayer moves the hand that moves the world." I want my prayers to move God's hand! I want to pray effectively! Especially for my children. As moms, we get to be part of God's work in their lives through our prayers.
Learning to pray effectively and consistently is a life-long process. At least it has been for me. When I have prayed faithfully, I have seen God move. But there have been seasons when I slacked off. My prayers weren't as effective as I wanted them to be—as they should have been. I recognized it when one or more of my children were in crisis. Although my lack of prayer wasn't necessarily the catalyst for those crises, they reminded me I should have been praying fervently all along.
Sometimes, though, I feel if I prayed for every one of my family's needs (not to mention for others), I would never get up from my quiet time chair.
Maybe you've had these thoughts, too. They can overwhelm and make us feel guilty. In reality, it's the Holy Spirit's prompting to get busy about the business of prayer.
To read more about how I have learned to pray effectively, join me at Arabah Joy's where I have the privilege of sharing some of my story.  See you there!
---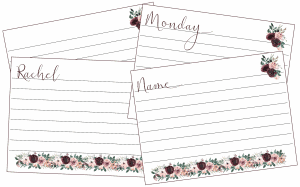 As a bonus, I designed these prayer cards to help you stay focused during your prayer time. There are three sets.
One with a place for your child's name
Another for each day of the week
And an untitled set
Having something in my hands helps me stay focused during my prayer time.
Setting aside certain days of the week for categories of requests helps me make sure I pray for other needs that are important, but I don't have time for every day. Plus it keeps me from getting discouraged!
Download Your FREE Prayer Cards
In addition, the following books have greatly influenced in my prayer life.
The Power of a Praying Parent, by Stormie Omartian
The Power of Praying for Your Adult Children, by Stormie Omartian
31 Days of Prayer, by Ruth Myers
31 Days of Praise, by Ruth Myers
You can find the FamilyLife prayer cards that I mention, here.
---
More Posts on Prayer
But Are You Walking in Active Faith?
15 Brief, Yet Powerful Prayers for Persecuted Believers
Did You Remember to Pray for Yourself?
Does Praying Aloud Make Our Prayers More Effective?
(Visited 399 times, 1 visits today)