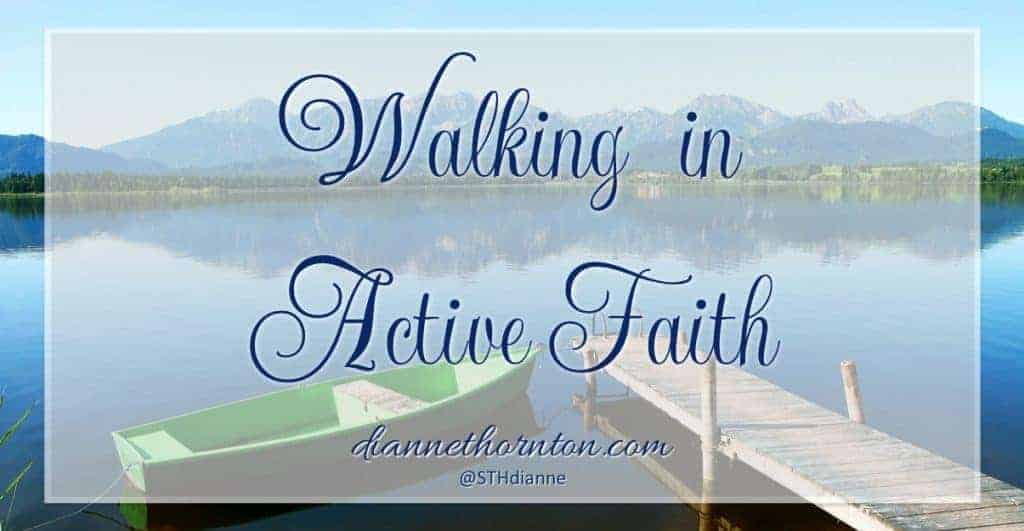 One year when my kids were in high school, their football team played its local rival in our "Hometown Throwdown." As usual, it was a nail-biter of a game. They were ahead for a long time. Then we caught up. Then they were ahead, then we caught up. The final score was determined in the last 2-3 minutes of the game. Sadly, we did not win. For a while, I kinda checked out. Things were looking bleak, and I just couldn't take it any longer. So I pulled up Sudoku on my phone and played that while excitement whirled around me. I did not have active faith that we would win.
I knew what I was doing. I wasn't going to leave until the game was over. But I did not want my heart to be so engaged that I ended up crushed in defeat. Soon, God nudged me to go ahead and engage. Eventually, I pulled out of my funk and participated until the bitter end.
The next day our family went on a trip across town. One of my daughters (who needed some freeway driving time) took the wheel while my husband coached her through the maze of Houston traffic–and across a bridge I despise. (You can read about that here.) This time I did not revert to my "safe space"–head down, mind buried in a game on my phone for the two-minute trek over the Ship Channel Bridge.
Instead, after having been chided by the Lord, I kept my head up. I looked around and determined to trust my driver. After the night before, it was important to me to be engaged. And it was important for my daughter to know that I was not terrified of her driving (which would/could have made things worse for her).
Enter active faith
What is faith anyway? The Bible tells us exactly what faith is.
Now faith is confidence in what we hope for and assurance about what we do not see. (Hebrews 11:1)
God used these two examples in my life to sharpen my view of what He wants in me. God calls us to live with active faith, to pray believing.
Faith is not blind.
Faith is not sitting and watching life go by.
It's not hiding and hoping everything works out.
Faith is eyes wide open, aware of its circumstances.
It is active involvement, living expectantly.
Even when it feels like we're losing, faith stays focused and engaged.
Active faith is focused and engaged, living expectantly!
To live any other way is not faith. And not living by faith does not please God (Hebrews 11:6). (Hang on a sec while I make sure that's not a double negative … ok, we're good.)
Praying in active faith
It's the same with prayer. God wants us to pray in faith. He wants us to pray, believing that He will give the best answer. It may not be the answer we are looking for. But we can know that it is His best for us, for our situation, and for His glory.
I have to admit, sometimes my prayers are a bit like I watched that football game. I pray, and add the ubiquitous thy will be done. Not always because I truly want God's will to be accomplished. But because it's my scapegoat for when I really don't expect things to go the way I want them to. I don't want to risk my heart, so I don't truly invest to begin with.
So I ask myself, am I really trusting God? Are my prayers faith-filled prayers?
Focused. Engaged. Expectant?
I want to walk in active faith–eyes open and looking ahead! I want my prayers to be actively faith-filled. Trusting God that my outcomes are for the best. In the meantime, I'll stretch my active faith muscles by watching a few more football games (maybe even an Astros game!) and engage!
How about you? How do you live by faith?
Image: Pixabay (Chiemsee2016)
(Visited 696 times, 1 visits today)