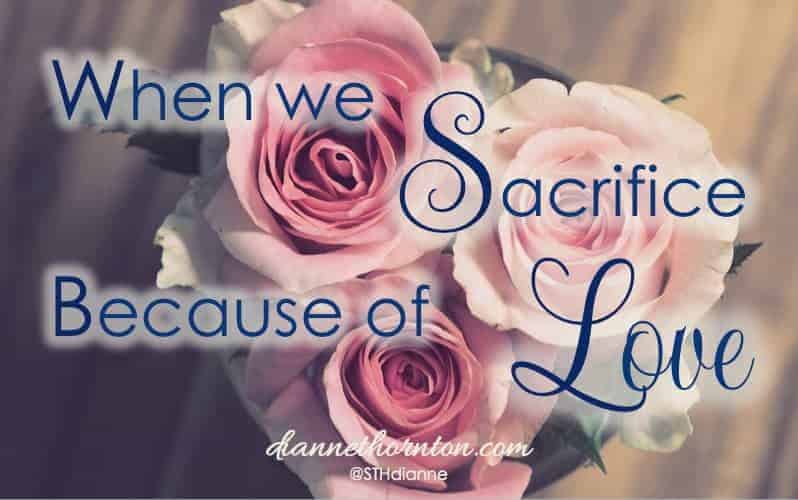 Love is in the air. Dove chocolate now takes the shape of hearts. Stuffed frogs with pink, kissy lips beg to be taken home. School clubs are selling carnations candy-grams to be delivered to friends and sweethearts. A few days ago, I bought a box of heart-shaped Little Debbie's and placed them just so in my heart-shaped candy dish. (They were devoured the moment they were discovered.) And my scrapbook box dedicated to all things February 14 is close by, in hopes of making a few cards. Why? Because of love.
Yes. Many will say we don't need a special holiday to declare our love. I agree. But I think any time we can drive a stake in the ground, so to speak, is good. It allows us to "remember when" we made a special, more significant declaration of our love. And sometimes we need that.
Especially when it comes to our spiritual lives.
Sometimes God calls us to a deeper commitment, a closer walk. More in step with Him, with His heart. Often that deeper commitment requires us to lay something down.
God has been asking this of me for a long time. But I have been dancing around it. Kind of like my kids walking around the discarded pile of "stuff" I repeatedly ask them to put away. It's the elephant in the room. Yes, it's that big. At least it is for me.
But God has been whispering gently to my heart, "Will you give this to me? May I have it, please? This is not good for you. But will you give it to me simply because you love Me?"
I was almost there a few weeks ago. But as I rounded the corner to the dairy area, the wine aisle beckoned. I answered with a couple of my favorites. A little while later, the Holy Spirit stopped me. Reminding me (again) that this was not God's best for me. I thought about quoting some Scripture to strengthen my resolve. But I didn't. I kept on going until I had my "treasures" safe in my cabinet at home.
My journal is filled with my heart about this to God. It took a while to actually be able to write about it, even in my Bible study books, because I didn't want anyone to be able to read it. I just didn't want to let it go, and I didn't want anyone else to know.
Again, God's gentle whisper, But because of love?
I've been reading Made to Crave, by Lysa TerKeurst. In Chapter 5 she shares about a time when someone asked her how to grow closer to God. She responded:
By making the choice to deny ourselves something that is permissible but not beneficial. And making this intentional sacrifice for the sole purpose of growing closer to God. After all, Jesus Himself said, "If anyone would come after me, he must deny himself, take up his cross, and follow me." (Luke 9:23)1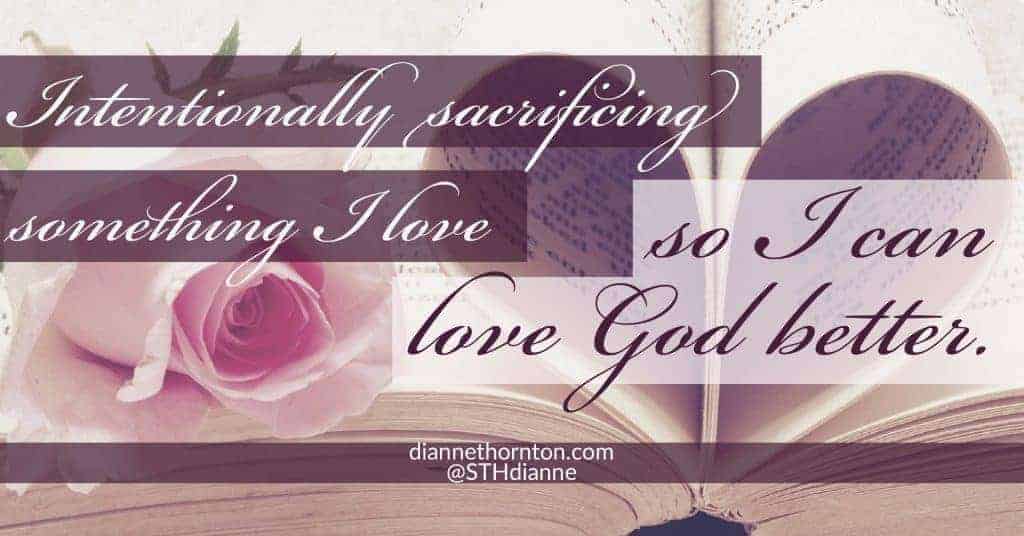 If you know me well, you know that I dearly love a glass of rich red wine. I love the way it tastes and the romance associated with it. I've enjoyed it casually as well as on special occasions. I moved beyond "everyday wine" to "lovely wine" a while ago. (However, I am not a connoisseur.) But these words haunt me with every sip. (Including the tucked-away- favorites I enjoyed.)
Don't gaze at the wine, seeing how red it is, how it sparkles in the cup, how smoothly it goes down. (Proverbs 23:31)
Yes, wine can be a delightful addition to special meals and events. But, it can also be a trap. And because of that, I have this opportunity to give God something I love—as an expression of love, because of love.
Every Love-Relationship Requires Sacrifice
At some point, every love-relationship requires sacrifice. And it's not a one-time event. We intentionally make sacrifices for those we love. Each time, our love deepens.
God doesn't ask us to give things up just to make us suffer with the anxiety of an unfulfilled longing. Sometimes the things we are attached to aren't good for us. Sometimes they have a higher priority in our lives than they ought to.
And there are times these things get in the way of our ability to fulfill our God-given purpose. The joy of living a purpose-filled life is much greater than that which we are holding onto. In fact, when God has His finger on something like this, our "joy" has diminishing returns. This is certainly the case for me.
Please don't misunderstand. This post is not about the negatives (or positives) associated with alcohol. Your choice to drink or not to drink is strictly between you and God. It is not my intent (nor my place) to get in the way of that. I could list all the reasons God is asking this of me. But that is not my purpose, either.
My purpose is to ask you …
Is God putting His finger on something in your life? Has He asked you to give Him something that you are reluctant to release?
I won't dare make suggestions as to what it might be. If there is something, you know it already. You were thinking about it the moment I "went there" with this post.
Have you heard God whisper your name? And say, because of love ...
The good news is, God doesn't leave us alone. The purpose of sacrifice is so we can draw closer to Him. We have the power of His Presence, the Holy Spirit, and living Word of God to strengthen us when are weak.
Do you remember a time when a good friend walked you through a tough time? How did your relationship change as a result of that? Your affection for one another deepened. The cords that hold you together strengthened. This is what happens when God walks us through difficult times. Our relationship with Him deepens.
In many ways, it's something to look forward to. We don't have to look at the sacrifice as "something to give up." Instead, we can view it as a gift. Our gift to God. And then we receive more of His gift of Self to us. All because of love.
Intentionally sacrificing the things we love, so that we can love God better, is a beautiful gift to give Him this Valentine's Day. Will you join me in giving a part of your heart to the One who loves you more than anything?
We had a family meeting to discuss this new change in our family dynamic. Afterward we had a sort of "glass-breaking ceremony," tossing my favorite wine glasses in the garbage. This is my stake in the ground. Oh, how I love my family. They are so supportive. And now?
Joy!
If God is prompting you to draw closer by laying something down, I would love to lock arms with you in prayer. You don't have to walk alone.
Please connect with me via email here.
---
1 TerKeurst, Lysa. Made to Crave: Satisfying Your Deepest Desire with God, Not Food. Zondervan, 2010.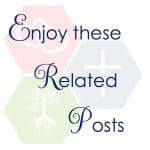 Laying Down The Conductor's Baton
Something New
Celebrating One Year Alcohol Free
(Visited 1,249 times, 1 visits today)