Living on the Gulf Coast affords lots of opportunities to enjoy things that are uniquely Texas. Galveston Island is less than an hour away and a favorite family get-away. On one such trip many years ago, our family took the ferry across the ship channel to Bolivar Peninsula. As lovers of Texas history, we stopped at the Bolivar Lighthouse; and then had lunch at the seashore park, Fort Travis.
Tim took pictures of our kids on top of the seawall, and then we all went down for a walk on the beach. I rolled up my brand new blue jeans so I wouldn't get them wet. The tide was out pretty far and a lone, yellow, 5-gallon bucket beckoned me to take it home. So off I went to grab it. Except …
What I thought was firm sand, was not. Instead, it was a four-foot deep, sludge mixture of sand, oil, and mud. Down I went. I was shocked, then scared, then mad. Not only had I ruined my favorite jeans (a splurge after having lost a significant amount of weight), but I couldn't get my feet out of the mud. We had been on that beach many times. There was no reason to think the sand was not firm.
My husband bit his tongue and did all he could to keep from bursting into laughter. In my frustration, I threatened bodily harm if any pictures were taken. Looking back, I wish he would have sneaked in a few. lol
This experience is what I recall when I read Psalm 40.
I waited patiently for the Lord to help me, and he turned to me and heard my cry. He lifted me out of the pit of despair, out of the mud and mire. He set my feet on solid ground and steadied me as I walked along. (Psalm 40:1-2)
Often life throws us some curves that cast us into pits of despair, trapping us in what feels like deep mud. So thick and heavy, we can't move.
In her book, WAIT AND SEE, Wendy Pope calls these "PITs, Personally Intense Trials." I think that's a good description. When we are in a "personally intense trial," we may feel angry or frustrated, depressed or fearful, hopeless and helpless, or just plain stuck. Or a combination of these. A pit is not a place where we want to stay. We want out. The inability to change our circumstances is part of what causes us to feel these intense emotions. My friend Georgia said, "Pits are dark places."
Eventually, with the help of my husband, I was able to get out of that muddy pit. Like a car stuck in the mud, I needed help getting to solid ground.
Can you remember a time when you were stuck, either literally or figuratively, in a muddy pit? What was it like when you were finally freed?
True freedom is like sunshine and dancing, twirling without worry. When you've been trapped, especially when you felt there was no way out, nothing feels as good as freedom.
How do we get trapped in our muddy pit?
Sometimes our pits are of our own making, and we suffer the consequences of our own poor choices. We become entangled in our sin and its consequences (Hebrews 12:1).
If we overspend our budget, we find ourselves with more days of the month than we do money.
If we over charge, we end up with debt that takes a long time to repay.
If we lie to cover up sin, we lie more to perpetuate our story.
If we overeat, we get sick. Or we create lots of work to lose the weight we gained.
If we play around sexually, we can contract disease or have an unplanned pregnancy.
But sometimes our pits are the result of someone else's choice, and we are left to pick up the pieces.
A drunk driver who takes the life of a loved one.
The alcoholic who inflicts abuse and damage in the home.
A parent who walks out, leaving the rest of the family to fend for themselves.
The best friend who drops us and chooses another.
Still other pits are simply the result of living in a fallen world.
Living with chronic, debilitating, or terminal illness.
The overwhelm of overcoming the results of a natural disaster.
Job loss due to economic crises.
There are all sorts of Personally Intense Trials. And we will experience them throughout our lives (John 16:33). But the pit is not only our circumstances, it's the deep, intense emotion that threatens to undo us.
How does God use our muddy pit?
We don't always understand the whys of our circumstances. But sometimes God gives us a glimpse of how He's working. Currently my husband is between jobs. Some neat things are happening with our adult teens during this time. Each of them is taking more personal and financial responsibility than ever before. Also, they are enjoying quality one-on-one time with their dad. A real treasure since we know they will all fly from our nest in the not-too-distant future.
My friend Julia showed me her journal. Referring to Proverbs 3:5-6, she has a large heart with these words inside, "I don't have to understand, I just have to have faith."
God uses everything to accomplish His purposes. God never wastes anything in our lives. Even our ugliest messes. When we don't understand, there are some things we can know.
God wants us to know that we are not alone in our muddy pit. (Isaiah 43:5)
God wants to meet us in our muddy pit. (Isaiah 43:2)
He wants us to know Him in a deeper way. (Hosea 6:3)
He wants us to know that He is bigger than our pit (Isaiah 40:28)
God wants to refine our faith. (James 1:2-3; 1 Peter 1:7)
Living with the unknown is uncomfortable, especially for my husband. But we draw near to God by spending time in prayer and in His Word. He draws near to us (James 4:8), and prepares us for what comes next.
How does God rescue us from our muddy pit?
Rescue from a pit of despair does not mean removal from difficult or unpleasant circumstances. Rather, it's God's Presence in the midst of them.
Why are you in despair, O my soul? And why have you become restless and disturbed within me? Hope in God and wait expectantly for Him, for I shall again praise Him For the help of His presence. (Psalm 42:5 AMP)
Sometimes it doesn't feel like God is anywhere near us. When we are stuck in a muddy pit, we need a strong sense of God's presence. The truth is, He is always there, whether it feels that way or not (Psalm 139:7-10).  We experience God's presence every time we open His Word, especially when we read His promises (Psalm 71:22). Just as God was faithful to every promise He made to Israel (Joshua 21:45), we can trust Him to keep every promise He made to us.
Sometimes we need the prayers and presence of fellow believers. Jesus told us that whenever two or more are gathered in His Name, He is there in their midst (Matthew 18:20).
The bottom line is this. Life is messy, and potholes show up along the way—including our share of deep, muddy pits. But God is present, with His strong right hand–to either lift us up and out, or to hold us as we walk through them (Isaiah 41:10, 13).
---
Muddy Shoes Image: Pixabay (Myriams-Fotos)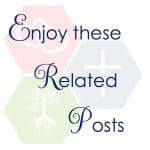 Help When You Need It
We Are Not Without Hope
(Visited 1,149 times, 1 visits today)