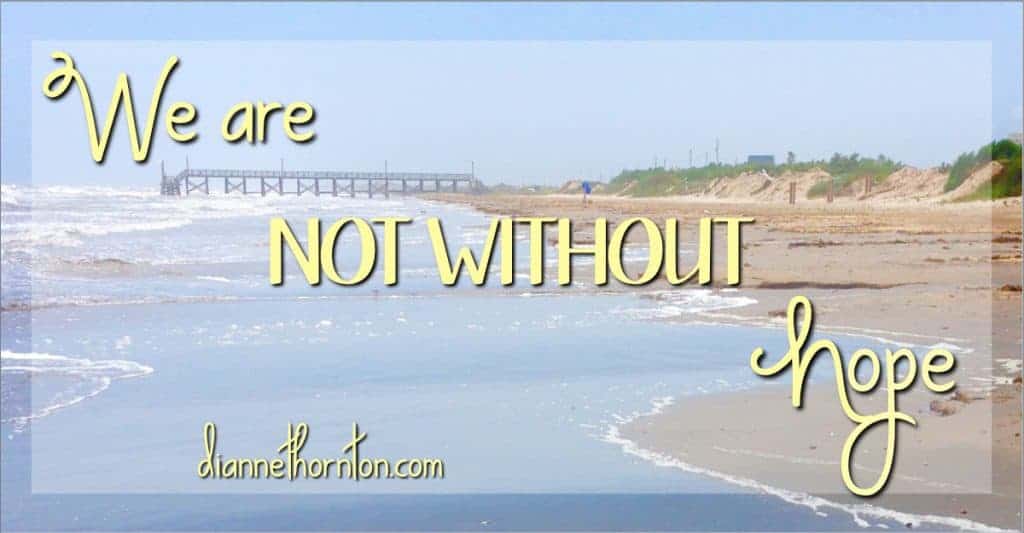 We don't talk about hope when all is going well. When things are cookin' along smoothly, there is no reason to. There is no expectation that things will take a nose dive. But they will–eventually.
I'm not trying to be fatalistic. It's simply a fact of life. We live in a fallen world. As a result, at one time or another (and again, later) our circumstances will stink.
That's when we talk about hope. That's when it counts. When things are not going well. Because we are hoping for something better, for a turn-around. For things to improve.
People don't look for hope when life is good. People look for hope when life stinks. That's when it counts.
People look for hope when life stinks. That's when it counts.
Believers (those of us who put our faith in Christ) don't have a "get out of jail free card" when life hands us a crummy situation. Just because we are God's children doesn't mean we are immune from the tough stuff.
We have kids who struggle in school, who are intent on learning the hard way, who choose a lifestyle of addiction.
We have dispassionate teachers and bosses.
We get the unwanted diagnosis.
We experience tragic loss.
Christians experience the gamut of difficulties.
The difference is, we have hope. It's not a hope that God will wave a magic wand and make the tough stuff disappear. That is earthly hope. A part of us certainly wants that, and we often pray that God will fix everything like new–or mostly like new.
Biblical hope is different. It doesn't focus on removing difficult circumstances. Biblical hope is "a looking forward to in confident expectation."1 There is no confidence in earthly hope.
We Have Hope Now
In those days you were living apart from Christ. You were excluded from citizenship among the people of Israel, and you did not know the covenant promises God had made to them. You lived in this world without God and without hope. (Ephesians 2:12) [Emphasis added.]
Paul wrote to the Gentile Christians in the book of Ephesians. He explained that before they knew Christ, they were without hope. They did not know God. Since they didn't know God, they had no Messiah-Deliverer.2 It's the same for unbelievers today. Just two sentences before, Paul told these Gentile Christians this …
For we are God's masterpiece. He has created us anew in Christ Jesus, so we can do the good things he planned for us long ago. (Ephesians 2:10)
From the very beginning, God had a plan for them. He created them for a specific purpose–to do good things He planned for them to do! This is the "hope now."
We Have Hope for the Future
For those who do not know Christ, it is tragic when they lose a loved one. It's painful for believers, too. But we have hope for the future. We aren't "happy" when a loved one is facing death. But we have the confident expectation that we will see them again!
And now, dear brothers and sisters, we want you to know what will happen to the believers who have died so you will not grieve like people who have no hope. For since we believe that Jesus died and was raised to life again, we also believe that when Jesus returns, God will bring back with him the believers who have died. (1 Thessalonians 4:13-14)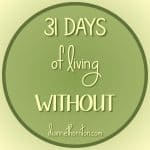 These verses are especially meaningful when you've lost a loved one. Not long ago, our family lost a dear friend–Jim Klubnik. Jim was an incredible man of God with a far-reaching ministry. It's so sad not having him here with us. But we know He is with His Savior–and he is whole. We miss him. But we are not without hope, because we know we'll see him again!
I'd like to introduce you to the ministry his wife and son are continuing … Biblical Resources, Inc.
Jon hosts the radio program Questions & Answers, on KHCB here in Houston, that his dad hosted for 40 years.
In addition to her mentoring ministry, Peggi maintains their website–which is a beautiful, growing collection of resources for the Christian faith. All articles are written by Jim & Peggi, many of which are answers from the radio program.
---
1Swanson, James. Dictionary of Biblical Languages with Semantic Domains: Greek (New Testament). Oak Harbor: Logos Research Systems, Inc., 1997.
2Harold W. Hoehner, "Ephesians," in The Bible Knowledge Commentary: An Exposition of the Scriptures, ed. J. F. Walvoord and R. B. Zuck, vol. 2 (Wheaton, IL: Victor Books, 1985), 625.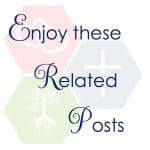 When You're Stuck In a Muddy Pit
We Are Not Without Hope
5 Ways to Get an Infusion of Hope
(Visited 1,721 times, 1 visits today)