Have you ever been in a situation where you were stuck and needed a way out? Maybe you overcommitted yourself. You needed to be in one place, but it meant missing something else so much more important. Just when it seemed like there was no solution, someone else volunteered to take your place. It cost them something significant as well. But that person loved you and didn't want you to miss out on the other thing that was so important.
In a much greater way, Jesus did that for us.
This week we look at the great salvation we have in Christ. These posts are not intended to be a theological treatise on Salvation–just a simple look at the Scriptures that point to Christ as our way to eternal life, a rich and meaningful life here on earth, and an incredible relationship with God. Today sets the stage for the next few days.
In preparing for this series, I did a concordance search of the word without. In the NIV translation in the Old Testament, without defect is found 47 times, and without yeast is found 30 times. The word yeast is almost always used to refer to sin. The repetition of these pairs of words shows us that God thinks this is really important.
Why? Because He loves us so much and wants to have a relationship with us. But sin gets in the way. God is holy and cannot have sin in His presence. Not only that–sin must be dealt with. Sin has a price–and that is death.
The payment for sin is death, but the gift that God freely gives is everlasting life found in Christ Jesus our Lord. (Romans 6:23 GW)
In order to maintain His relationship with the nation of Israel, sacrifices had to be made on a regular basis. Those sacrifices had to be pure animals–without spot or defect.
The good news for us is, when Jesus came to earth, He lived a perfect, sinless life. A life without sin. Because of that, He was uniquely qualified to deal with sin for all of us. Jesus Christ is our lamb without blemish or defect.
The next day John saw Jesus coming toward him and said, "'Look! The Lamb of God who takes away the sin of the world!" (John 1:29)
For you know that it was not with perishable things such as silver or gold that you were redeemed from the empty way of life handed down to you from your ancestors, but with the precious blood of Christ, a lamb without blemish or defect. (1 Peter 1:18-19) [Emphasis added.]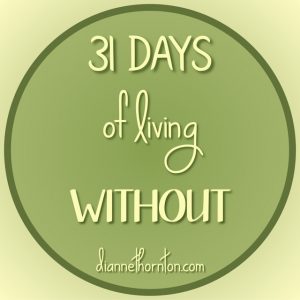 He gave His life in exchange for ours. He died the death we should have died. He was buried, and then miraculously raised to life three days later. He not only paid our sin price, but overcame the grave by His resurrection.
When we recognize that our sin separates us from a relationship with God, we can choose to receive Christ's gift, and then experience life as God intended for us.
The thief's purpose is to steal and kill and destroy. My purpose is to give them a rich and satisfying life. (John 10:10)
If you want more information about getting to know Jesus, click here!
Lamb Image: Pixabay (cocoparisienne)
(Visited 1,355 times, 1 visits today)