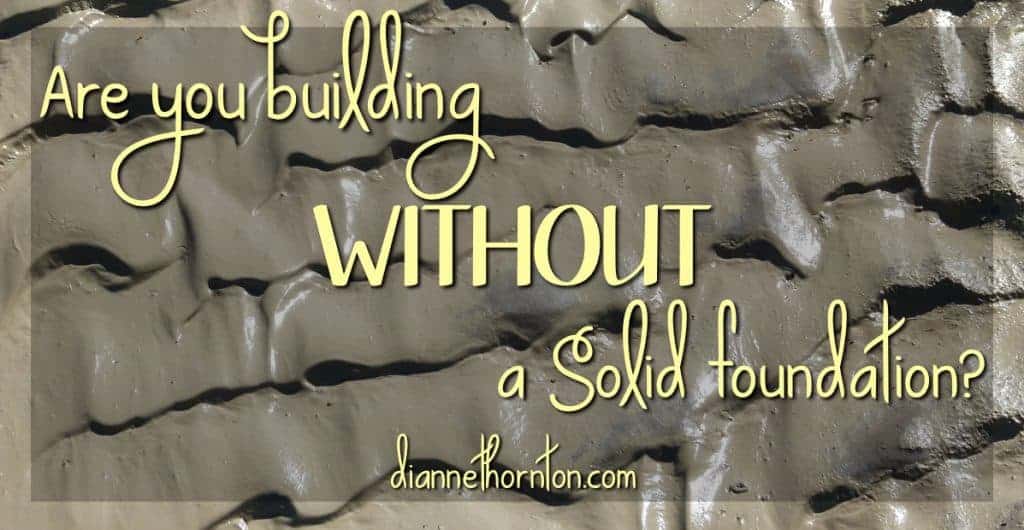 It was a beautiful, spring day. Our family decided to have a picnic on the Bolivar Peninsula. We took the ferry from the end of Galveston Island over to Bolivar Point, and made our way to the park. After we ate, we decided to walk along the beach and take some pictures of the kids. As usual, we had to get into the water a little ways. I rolled up my pants legs (a brand new pair of jeans I had just bought as a reward for having lost a significant amount of weight), and headed out.
The sand was unusually soft, and black streaks marked the coast line; but that didn't deter me. My plan was to get into the water up to my calves. I just needed to feel the surf. The tide was out, so I had to walk a ways to get to the water. Before I knew it, I plunged down, down, down into drilling mud–up to my knees. There went my new pair of jeans!
I was mad! My husband wasn't–if you get my drift! Oh, how he wanted to take a picture–but he knew that would only stoke my anger and frustration. (Looking back, I wish we had captured the memory.)
In our area, drilling mud is a delightful mixture of sand, sea, and oil. There had been a spill off the coast not long before. As a result, the beaches had oil sediment mixed with the sand–making it not only soft, but almost liquid–think liquefaction. Thing is, the warning signs were there. Had I heeded them, I wouldn't have lost an awesome pair of jeans!
Jesus told the story of the wise and foolish builders as an example of how we are to live our lives.
So why do you keep calling me "Lord, Lord!" when you don't do what I say? I will show you what it's like when someone comes to me, listens to my teaching, and then follows it. It is like a person building a house who digs deep and lays the foundation on solid rock. When the floodwaters rise and break against that house, it stands firm because it is well built. But anyone who hears and doesn't obey is like a person who builds a house without a foundation. When the floods sweep down against that house, it will collapse into a heap of ruins. (Luke 6:46-49)
These verse are more than a clever story for us who live near the Gulf Coast. We don't have hurricanes every year, but when we do–they are doozies. It always makes me wonder how people who actually live on the beach keep their homes safe. And for those who don't secure and reinforce them, why they take such a risk.
Building WITHOUT a Solid Foundation
This is an image from the National Weather Service showing damage from Hurricane Ike to an area on the Bolivar Peninsula. Looks like a nice, solid concrete slab. The problem here is that it was built on a foundation that was not solid. Sand shifts with winds and tides.
Who doesn't know people whose lives look kinda like this? It breaks my heart when I think of  them. This is not God's plan! He loves us so much that He gave us everything we need to know in order to survive storms–and thrive in the midst of them. This is building our lives on solid ground.
When we don't follow God's plan, we are building without a solid foundation. We might find ourselves knee-deep (or neck-deep!) in situations that are difficult to get out of. We might even find our lives leveled–like these homes on Bolivar.
Jesus is the Cornerstone of Our Foundation
Paul uses the metaphor of a building to describe the Church–with Jesus Christ as the cornerstone of our foundation.
Together, we are his house, built on the foundation of the apostles and the prophets. And the cornerstone is Christ Jesus himself. (Ephesians 2:20)
We build our lives on solid ground when we follow God's plan. I'm reminded of the words of the old hymn, "My Hope is Built" …
My hope is built on nothing less than Jesus' blood and righteousness.
I dare not trust the sweetest frame, but wholly lean on Jesus' name.
On Christ the solid rock I stand, all other ground is sinking sand;
all other ground is sinking sand.
Let's live like Paul  …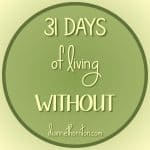 Because of God's grace to me, I have laid the foundation like an expert builder. Now others are building on it. But whoever is building on this foundation must be very careful. For no one can lay any foundation other than the one we already have—Jesus Christ. (1 Corinthians 3:10-11) [Emphasis added.]
The first week of #write31days challenged us to examine our lives in light of habits we would do well to live WITHOUT. If you missed any, you can catch up by heading over to my landing page.
Tomorrow we will worship! Then on Monday, we take a turn and begin looking the things we get to live WITHOUT because of Christ! We can worship some more because of that!
Sand Image: Pixabay (Brigitte Werner)
Bolivar Image: National Weather Service
(Visited 544 times, 1 visits today)