In fact, according to the law of Moses, nearly everything was purified with blood. For without the shedding of blood, there is no forgiveness. (Hebrews 9:22)
Have you ever given blood? Have you ever needed a blood transfusion? Has someone you cared about ever needed a blood transfusion? Without blood, we die.
I gave blood for the first time about five years ago. I don't know why I waited so long to do it. I'm not afraid of needles and have never had difficulty having my own blood drawn. But a situation came up, and blood was needed. I decided it was time. It wasn't traumatic for me at all. I was delighted that I got to be part of a team of people meeting a specific need. Since then, I've given blood a handful of times. But it's been a while. It's time to do it again.
Do you know how cool blood is? My dad is a retired physician, so I asked him to tell me what he knew.
Blood is amazing!
In my dad's opinion, the most important role of blood is to carry oxygen to every part of the body. Without oxygen, we die. But blood does so much more. Here are a few highlights. :
Blood contains antibodies that fight infection.
Blood is the delivery system for medication to certain areas of our bodies.
Blood acts as a cleanser, by flushing impurities out of our bodies through the kidneys.
Blood also helps regulate body temperature. When we are hot, blood flows to our extremities to cool us off. A flushed face shows this. If we are in cold temperatures, blood moves to our core to keep us warm.
Blood produces color in our face, like rosy cheeks. Sometimes it communicates how we're feeling. For example, if we are very angry or embarrassed, our face will show it.
Our Master Creator designed blood to do all the amazing things it does! Long before the Red Cross, God told us that life is in the blood!
For the life of the body is in its blood. I have given you the blood on the altar to purify you, making you right with the Lord. It is the blood, given in exchange for a life, that makes purification possible. (Leviticus 17:11)
It's no wonder the tagline for the American Red Cross is "Give the Gift of Life." How wonderful is it that we can give our blood to help someone else who needs it?
Christ gave His blood so we could have life.
From the very beginning, blood was shed to cover sin. When Adam and Eve sinned, they had to leave the perfect place God created for them so they wouldn't eat from the Tree of Life. If they had done that, then they would have lived forever with bodies subject to disease, death, and everything else that sin brings with it.
God was merciful in sending them away. Instead of living forever in that hopeless, helpless state, Jesus died for our sins so we could have eternal life. We get to have perfect bodies and live in a new, perfect home that God is preparing for us (John 14:2).
Adam & Eve were naked. Their makeshift fig-leaf covering was insufficient. So God made clothes for them–from an animal's skin. An innocent animal died. Blood was spilled.
And the Lord God made clothing from animal skins for Adam and his wife. (Genesis 3:21)
When Pharaoh repeatedly refused to let the Hebrews leave Egypt to worship the Lord, God killed all of the first-born boys in the land. However, He provided protection for the Hebrews. When they sprinkled the blood of an innocent lamb on the door frames of their houses, the death angel "passed over" their homes. Blood that was spilled saved their lives (Exodus 12).
Later, God established the sacrificial system. It is detailed and complex. I am not an expert in that area, so I won't even attempt a theological discussion on it. But you can read about it in the Book of Leviticus.
The bottom line is this: God's plan has always been to restore relationship between Himself and the people He loves–which is everyone. Sin separates us from God. Separation from God is death. And the answer to death is life–which is in blood.
In the Old Testament, sin was temporarily covered by repeated sacrifices in the temple.
In the New Testament, sin was forgiven and paid for permanently by Jesus Christ. Jesus left heaven to live a perfect life on earth. Because He was "without sin" (Hebrews 4:15), He was uniquely qualified to be our once and for all sacrifice. Since He was perfect, there is now no more need for temple sacrifices.
Every day each priest performed his religious duty. He offered the same type of sacrifice again and again. Yet, these sacrifices could never take away sins. However, this chief priest [Jesus] made one sacrifice for sins, and this sacrifice lasts forever. Now he holds the honored position—the one next to God the Father on the heavenly throne. (Hebrews 10:11-12 GW)[Emphasis added.]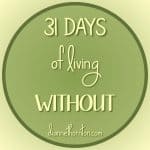 When we give blood, it doesn't cost us too much. Granted, some people have veins that are difficult to find. But overall, it's a little prick and a little bit of time. Giving blood saves lives.
Jesus did so much more than sit in a chair for thirty minutes while a pint or two of His red blood cells was collected. He suffered and He died. So you and I could have eternal life!
Jesus did more than sit in a chair for 30 minutes while a pint of His red blood cells was collected.
Would you like to Get to Know Jesus? Click here!
Images: Pixabay (geralt,OpenClipart-Vectors)
(Visited 653 times, 1 visits today)