Our culture is preoccupied with personal perfection and physical beauty. The lengths people go to in order to achieve the look borders on obsession. The right lipstick, the right eyeliner or mascara. (I won't lie. I do have my own favorites.) And then the time to apply it ever so carefully.
And clothes! When I was in high school, wearing a pair of Calvin Klein jeans was the ultimate. Today it's MissMe (I think).
It's not just the clothes, it's the body that goes into the clothes. I am not dissing a healthy lifestyle. (And yes, I know I need to lose weight!) I'm challenging the idea that in order to be beautiful, we must be a specific size or weight, that our eye makeup is "on fleek," or that our clothes are "on trend."
We are so loved without all of that.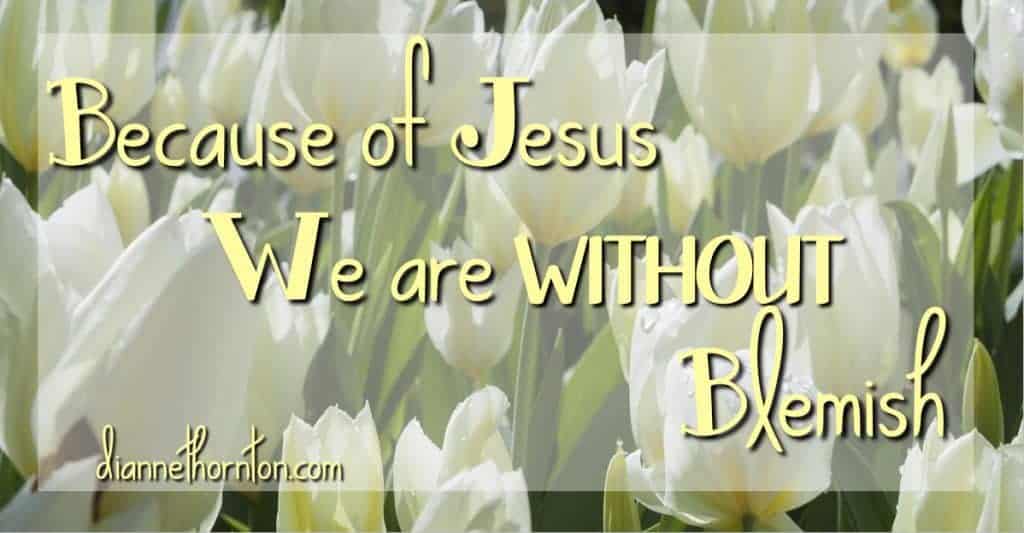 I know!
I sound like a mom.
I sound like a mom talking to her teenage daughters. And in their opinion, my opinion doesn't count.
And that's the thing. There is only One Whose opinion really counts.
There is only One whose opinion really counts.
But it's not really about our physical appearance. It's about the condition of our hearts.
We want to do things right. But we don't. All of us have those …
You know, I don't even have to say it. It's running through your mind right now. There are several areas in my life that I struggle with all the time.
And I can beat myself up about them pretty well. In fact, I'm an expert! 😉
But … I belong to the Lord. Yes, He knows where I struggle. And He convicts me and teaches me about those areas, and how to be better. So He is aware. But He doesn't hold it against me.  When I sin, I confess it, knowing He has forgiven me.
But if we confess our sins to him, he is faithful and just to forgive us our sins and to cleanse us from all wickedness. (1 John 1:9)
When He looks at me, He sees Jesus. So He doesn't see all my faults. I am without blemish in His eyes.
If you belong to Him, He sees you the same way!  It's hard for us to fathom.
Focusing on our faults keeps us ineffective in the things God wants us to do. Instead, we focus on Jesus.
Let us run with endurance the race God has set before us. We do this by keeping our eyes on Jesus. (Hebrews 11:1-2)
Focusing on our faults keeps us from being effective. Instead, we focus on Jesus.
Because of Jesus, we are without blemish.
Jesus lived a perfect life here on earth. He willingly became the perfect sacrifice required to pay for our sins. Jesus was our perfect lamb.
The next day John saw Jesus coming toward him and said, "Look! The Lamb of God who takes away the sin of the world!" (John 1:29)
Because of His sacrifice, God sees us as perfect. Because Jesus gave His blood for us, we are cleansed.
But if we are living in the light, as God is in the light, then we have fellowship with each other, and the blood of Jesus, his Son, cleanses us from all sin. (1 John 1:7)
I think if we knew–really knew–that God saw us like this, we would live differently. We wouldn't worry so much about what others think about us. We wouldn't focus on the negative aspects of others. In fact, I think we would want others to know this place of freedom, so we would share it with everyone around us.
Now, when God looks at us, He sees the righteousness of His perfect Son.
But now God has shown us a way to be made right with him without keeping the requirements of the law, as was promised in the writings of Moses and the prophets long ago. We are made right with God by placing our faith in Jesus Christ. And this is true for everyone who believes, no matter who we are. (Romans 3:21-22)
When we are with Him in heaven, our righteousness will be complete–there will  be no more sin. We will stand before Him without a single fault.
Yet now he has reconciled you to himself through the death of Christ in his physical body. As a result, he has brought you into his own presence, and you are holy and blameless as you stand before him without a single fault. (Colossians 1:22)

He gave up his life for her to make her holy and clean, washed by the cleansing of God's word. He did this to present her to himself as a glorious church without a spot or wrinkle or any other blemish. (Ephesians 5:25-27)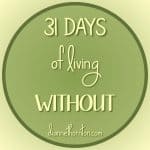 At fifty-something, when I look in the mirror, I see all kinds of blemishes. One look in my cosmetics cabinet reveals specialized cleansers and creams–even some microdermabrasion beads. I get it.
When I look in the mirror of God's Word, I see two things:  I see God's holiness and how I fail to measure up. But I also see that He isn't holding a ruler over me. He sees me blemish free!
Let's encourage each other with this truth!
God sees me, blemish free!
Image: Pixabay (rumpel)
(Visited 343 times, 1 visits today)