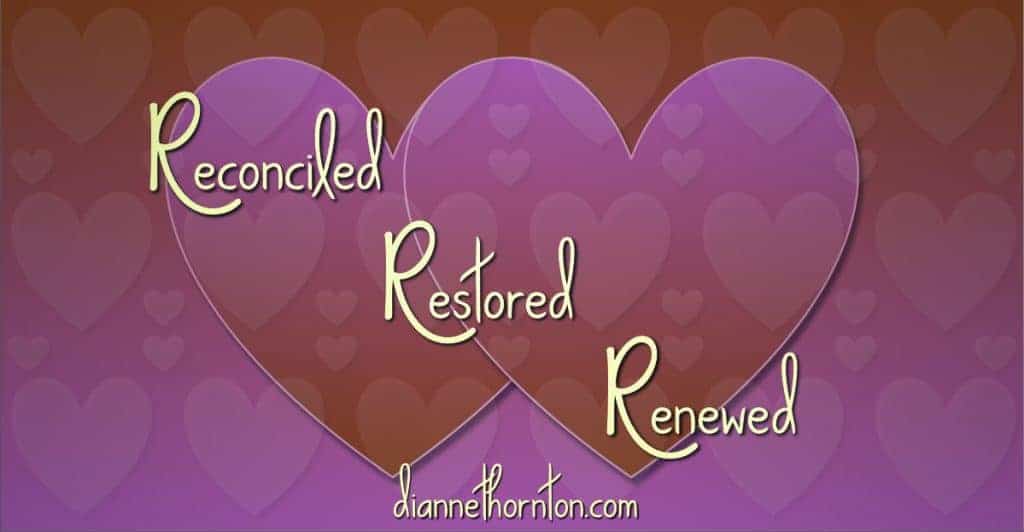 In February we tend to focus our attention on romantic relationships. But romantic relationships are not the only ones that need attention.
Like life, relationships go through seasons. Some friendships are short-term, others are long-term. Some are intimate; some are acquaintances. Some are deep and challenging; some are light, no-pressure fun. Relationships are as varied as the people who make them up.
For a relationship that was once comfortable and meaningful, but is now distant, I'd like to ask, Why is the relationship distant at this time?
Is the space due to a change in life circumstances? For example, maybe a friend has a new or different job. Maybe you or your kids are involved in different activities now. The opportunities to be together simply don't exist anymore. Sometimes it's personal change that leaves you without anything in common.
Or … Is the space because you and/or your friend are harboring hurt and anger? 
If it's the latter, consider seeking reconciliation, and possibly restoration and renewal. Outside of a miracle, some relationships are broken beyond repair. But they are not beyond forgiveness. I know, certainly easier said than done. As believers, however, we are called to be reconciled with one another–to forgive each other. 
[God] has restored our relationship with him through Christ, and has given us this ministry of restoring relationships. (2 Corinthians 5:18)

God blesses those who work for peace, for they will be called the children of God. (Matthew 5:9)

So if you are presenting a sacrifice at the altar in the Temple and you suddenly remember that someone has something against you, leave your sacrifice there at the altar. Go and be reconciled to that person. Then come and offer your sacrifice to God. (Matthew 5:23-24)

Do all that you can to live in peace with everyone. (Romans 12:18)

Make allowance for each other's faults, and forgive anyone who offends you. Remember, the Lord forgave you, so you must forgive others.  (Colossians 3:13)
Steps to Being Reconciled, Restored, & Renewed
We don't have to be best friends with everyone. Depending on our circumstances, the ones we are closest to may change. But if you need to bring reconciliation to any of your relationships, here are some ideas that may help you  move in that direction. These aren't intended to be a quick fix, but they will get you started.
Have a humble heart.
An ounce of pride on your part will be a deal-breaker. Be willing to ask for and grant forgiveness for harbored offenses.
Always be humble and gentle. Be patient with each other, making allowances for each other's faults because of your love. (Ephesians 4:2)

Instead, be kind to each other, tenderhearted, forgiving one another, just as God through Christ has forgiven you. (Ephesians 4:32)
Examine your own heart.
Ask the Lord to show you any area where you are at fault. When He does (and He will), make a note of this; because you'll need to ask your friend to forgive you. Confess this to the Lord, knowing that He will forgive.
Search me, God, and know my heart; test me and know my anxious thoughts. See if there is any offensive way in me, and lead me in the way everlasting. (Psalm 139:23-24)

God is faithful and reliable. If we confess our sins, he forgives them and cleanses us from everything we've done wrong. (1 John 1:9, (GW).
Ask God for wisdom and guidance.
Ask the Lord to prepare the heart of your friend to be open to reconciling with you. Ask for His wisdom and guidance as you approach the situation. Ask for His will and purposes to be accomplished in your relationship.
If you need wisdom, ask our generous God, and he will give it to you. He will not rebuke you for asking. (James 1:5)

Show me the right path, O Lord; point out the road for me to follow. Lead me by your truth and teach me, for you are the God who saves me. All day long I put my hope in you. (Psalm 25:4-5)
Reach out to your friend.
Express your desire to reconcile. Hopefully he or she will be open to that. Then show humble respect throughout the healing process.
"Therefore, if you are offering your gift at the altar and there remember that your brother or sister has something against you, leave your gift there in front of the altar. First go and be reconciled to them; then come and offer your gift," (Matthew 5:23-24 NIV).
Tune in to the issues.
Confess your part in the wrong, and ask for forgiveness. Listen as your friend shares his or her areas of concern. Be open-minded through this. Chances are there is more than one thing that needs to be discussed.
You must all be quick to listen, slow to speak, and slow to get angry. (James 1:19) [Emphasis added.]
Maintain a humble attitude, and be forgiving of your friend. If you find yourself at an impasse and the relationship is worth it to you, consider investing in professional counseling.
Spend time together again.
If this is a relationship that you want restored, then don't leave your meeting without agreeing on a time to be together. It might be brief. But you need to rebuild trust with one another.
In Real Life
There is this neat lady for whom I have great respect. However, there was this "one thing" that kind of bugged me. In my head I understood a choice she had made; but in my heart, I didn't. I didn't have a very good attitude about it, either. I joked with her about it–using that as my excuse for not dealing with this sooner. Fast forward to a couple of weeks ago. The Lord allowed me to have a situation that gave me clear insight into why she made the choice she did. Not only did I have head knowledge, I now had heart understanding. I knew what I had to do.
God is so good and so very sweet. I explained my situation to her and how God used it to help me truly understand her heart. Then I apologized for my poor attitude and asked for her forgiveness. She was entirely gracious. Not only did she completely forgive me, but she encouraged me in the sweetest way possible. I walked away feeling light–both in step and in sight. Before that, I didn't even know that I didn't have light on my path.
In the grand scheme of things, I recognize that this is a minor situation. But the truth is, although I tried to ignore it, I stubbornly refused to see another perspective. And that kept me from enjoying a relationship with her and receiving wise counsel that she could offer. When you are raising teenagers, you need as much godly wisdom and counsel as you can get!!
God's Way
God's plan for showing the world His love is tied directly to how we treat one another. When we harbor hurts or bad feelings towards another person, it only hurts us. It keeps us from seeing what we need to see, loving the people God wants us to love, and experiencing God's best for us. Ultimately, we cannot show the world His love.
So now I am giving you a new commandment: Love each other. Just as I have loved you, you should love each other. Your love for one another will prove to the world that you are my disciples. (John 13:34-35)
The most important relationship you can have reconciled is your personal relationship with God.  Whether you know Him and are no longer "close", or if you have never known God, He wants to be in fellowship with you. He loves you more than life itself. He gave His Son as proof. If you want to know how to experience God's best for you, check out my Get to Know Jesus! page. Let me know. I'd love to talk about it with you.
My prayer for your Valentine's Day is that you would have a new or renewed relationship with your loving God. And if you have a broken relationship, that you would pursue reconciliation with that person and experience forgiveness and restoration.
This post is the second in a 4-part series on Deepening Relationships.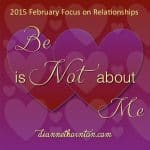 (Visited 491 times, 1 visits today)