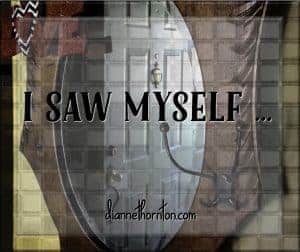 I saw myself … and cringed.
Recently I was at a gathering of parents and a few high school students. The crowd had thinned considerably, and I saw a parent scolding her teen–publicly. I was aware of the situation, and some scolding was probably due. But publicly?
Then I caught my breath and realized … I've done that very thing–maybe two times. Two times too many.
A little while later, I saw another parent instructing her child in a critical life skill. She was kind and gentle. Her teen was wholly engaged, and I could tell–that teen learned stuff.
I came home and immediately went to one of my teens—and humbly apologized for the times I had been the instrument of humiliation. I asked forgiveness. It was lovingly granted.
Y'all … I don't want to criticize this other parent. That has been me. But I don't want it to be me—ever again. Yes. Even though our teens are almost grown, and the majority of our parental instruction is over—they still need to be taught. They still need to be corrected. But teen years are tender years. They think they are so tough. When, in reality, they are more vulnerable than they've ever been.
We teach our kids to be kind. We desperately desire others to show kindness to them. How can we expect it from others when we don't give it ourselves?
Most of y'all probably don't have this issue. I've known for a while this was an issue for me—but sometimes it takes seeing things in others, for us to see it in ourselves.
I'm reminded of several Scriptures that teach us the right way to handle conflict.
A gentle answer turns away wrath, but a harsh word stirs up anger. (Proverbs 15:1 NIV)
This verse is especially meaningful to me. Teens are incredibly sensitive. Even gentle words that correct a heart that is not ready to receive it, can cause tempers to flare. How much more harsh words? Then I read a little further and found verse 4. (Often the Lord convicts me as I write these posts–as He is doing right now!)
The soothing tongue is a tree of life, but a perverse tongue crushes the spirit. (Proverbs 15:4 NIV)
If you've been on the receiving end of a soothing tongue, you know how healing it can be. If you've been on the receiving end of a lashing tongue–ouch!
Our example is the Lord Himself.
The Lord appeared to us in the past, saying: "I have loved you with an everlasting love; I have drawn you with unfailing kindness." (Jeremiah 31:3 NIV)

I led them with cords of human kindness, with ties of love. To them I was like one who lifts a little child to the cheek, and I bent down to feed them. (Hosea 11:4 NIV)
Kindness is evidence of God's love in our lives. We receive it from Him, we pour it out on others.
But the Holy Spirit produces this kind of fruit in our lives: love, joy, peace, patience, kindness, goodness, faithfulness, gentleness, and self-control. There is no law against these things! (Galatians 5:22-23)

Instead, be kind to each other, tenderhearted, forgiving one another, just as God through Christ has forgiven you. (Ephesians 4:32)

Love is patient, love is kind … (1 Corinthians 13:8 NIV)
Isn't patience the most beautiful expression of kindness? Of love?
I want this to be me! If you are like me, a little too much on the critical side, I want this to be you, too. Our kids need it!
Maybe next time I can say, I saw myself–and smiled.
(Visited 152 times, 1 visits today)