My kids figured me out.
When they asked me something like, "Mom, can we …. ??"
My answer was, Maybe.
A couple of years ago, one of my daughters finally said, "Mom, don't say Maybe anymore. Because what you really mean is No. If No is the answer, just say it, and then I don't have to wonder, and then get upset because I thought I might get to do something."
Ouch! I thought I was protecting them from disappointment by not saying No from the beginning. Plus, there was a chance it could happen. And if I said we could, and it didn't work out, I knew I'd be in trouble with them. But many times I knew–yes, I knew–that what they wanted to do wasn't going to happen.
Kind of reminds of the Scripture in Proverbs …
A person who promises a gift but doesn't give it is like clouds and wind that bring no rain. (Proverbs 25:14)

Hope deferred makes the heart sick, but a longing fulfilled is a tree of life. Proverbs 13:12 NIV)
Hope deferred–hope that is put on hold, promised for another day–makes the heart sick. Rather than protecting my children, I was setting them up for disappointment.
God Offers Hope That does Not Disappoint
God is the author and source of true hope. It isn't supposed to disappoint. It is something we can count on.
Therefore, since we have been made right in God's sight by faith, we have peace with God because of what Jesus Christ our Lord has done for us. Because of our faith, Christ has brought us into this place of undeserved privilege where we now stand, and we confidently and joyfully look forward to sharing God's glory.
We can rejoice, too, when we run into problems and trials, for we know that they help us develop endurance. And endurance develops strength of character, and character strengthens our confident hope of salvation. And this hope will not lead to disappointment. For we know how dearly God loves us, because he has given us the Holy Spirit to fill our hearts with his love. (Romans 5:1-5) [Emphasis added.]
I pray that God, the source of hope, will fill you completely with joy and peace because you trust in him. Then you will overflow with confident hope through the power of the Holy Spirit. (Romans 15:13)
Our hope is in our faithful God. He does what He says He will do. For those who choose to believe on Him for Salvation, He promises forgiveness and eternal life.
Yet to all who did receive him, to those who believed in his name, he gave the right to become children of God." (John 1:12 NIV)
And this is the testimony: God has given us eternal life, and this life is in his Son. Whoever has the Son has life; whoever does not have the Son of God does not have life." (1 John 5:11-12 NIV)
When we leave this earth, we are with Him immediately. For believers who go before us, we do not grieve as those who have no hope. We will see our loved ones again! (1 Thessalonians 4:13)
God is the author of hope that does not disappoint!
I want to be a bearer of hope.
It's important to say what I mean, and do what I say. Jesus had this to say about keeping our word:
Just say a simple, "Yes, I will," or "No, I won't." Anything beyond this is from the evil one. (Matthew 5:37)
But I also want to deliver hope to those in my world who don't yet know Christ. There is no greater gift we can give them!
---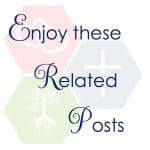 5 Ways to Get an Infusion of Hope
We Are Not Without Hope
(Visited 400 times, 1 visits today)