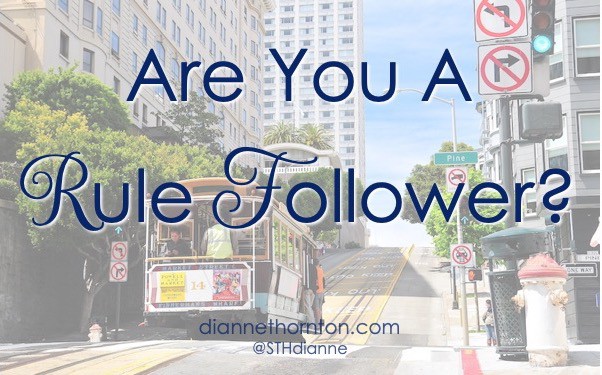 Are you a rule follower? There are rules for everything. Rules for games and sports. Rules for punctuation, and rules for completing math problems. Even rules for how we behave at work and at school.
In some cases, the word guidelines might be more effective. Some of us simply aren't rule followers. We want to do things our own way. No matter the consequences. We think we know better. And sometimes we might.
But when we don't, things can fall apart.
For Israel, part of possessing the Promised Land included conquering and removing the nations that lived there. By the time Joshua was an old man, the land of the Philistines was yet to be conquered. Because Israel didn't finish the work assigned to them, the Philistines remained one of their constant enemies.
At the end of the period of the Judges, the Battle of Aphek is worth noting. The Philistines defeated Israel and four thousand were lost. The elders decided to bring the Ark of the Covenant into the camp and carry it with them into the next battle, thinking this would give them victory. When the Philistines heard about it, they became terrified. When it came time to fight, they fought even harder and defeated Israel again. This time they captured the Ark, thinking it would bring them victory. But it did not. Instead, it wreaked havoc in their temple. The Philistines went to sleep one night and woke the next with all their idols prostrate before the Ark. After seven months, they returned it to Israel (1 Samuel 4-7).
So much for thinking. Neither side understood. It wasn't the Ark that brought victory, it was God—and following His leading.
According to Nelson's International Bible Commentary, the Ark remained in Kiriath Jearim for about 100 years, until King David decided to bring it back to Jerusalem.1 But he didn't follow God's commands for handling it, and as a result, Uzzah died. Eventually, David realized his mistake and made sure the Ark was transported according to God's detailed plan. David and all Israel danced with joy when the Ark was finally returned to Jerusalem.
How does this strike you? In one sense, it kind of gets under my skin. But in another sense, "Hello, my name is Dianne, and I'm a rule follower—usually." I'm a people pleaser. I want to do the right things at the right time. But just as often, I want my own way. And when my way runs headlong against God's, I find myself in trouble.

All this can make us think of legalism—that word none of us like. What is legalism, anyway? It can be many things:
Following the rules thinking it results in salvation
Adding more to God's already stated commands, like the Pharisees did, thus making it a burden to obey them
Applying to others what God told us to do
Walking by sight, and not by faith
It's not God's will to burden us with a list of do's and don'ts. Jesus told His disciples that when we join ourselves to Him, we walk with a much lighter load. Jesus bears the burden of everything concerning us (Matthew 11:28-30).
God is loving and kind. God's purpose is for us to experience a full and meaningful life (John 10:10). Not a life without trouble (John 16:33), but one that is rich and satisfying. Any instruction He gives us is for our benefit and/or our protection.
In the case of the Ark, the details about its care were to remind Israel of God's holiness. When they followed God's commands regarding its handling, they demonstrated reverence to their holy God.
God's Word gives us the instructions we need for following and pleasing Him. These "rules" are not burdensome. Instead, they give life (Psalm 119:130) and freedom (James 1:25). God isn't looking for another rule follower. He's looking for hearts that obey Him out of love.

Israel didn't get it. The used the Ark as a tool instead of seeking God for His direction.
The Philistines didn't get it. They trusted in their many gods for protection and victory. The Ark, to them, was just another idol.
King David didn't get it–at first. But when he remembered God's instructions, and when he followed them, he and all Israel celebrated victory!
Sometimes we don't get it, either. Next time we find ourselves facing a choice to be a rule follower or go our own way, let's rethink the why behind "the rule." When we obey, we avoid trouble!
More …
Broken and Beautiful
Are You and God Friends With Benefits
---
1Radmacher, Earl D., Ronald Barclay Allen, and H. Wayne House. Nelson's New Illustrated Bible Commentary. Nashville: T. Nelson Publishers, 1999. Print.
(Visited 478 times, 1 visits today)