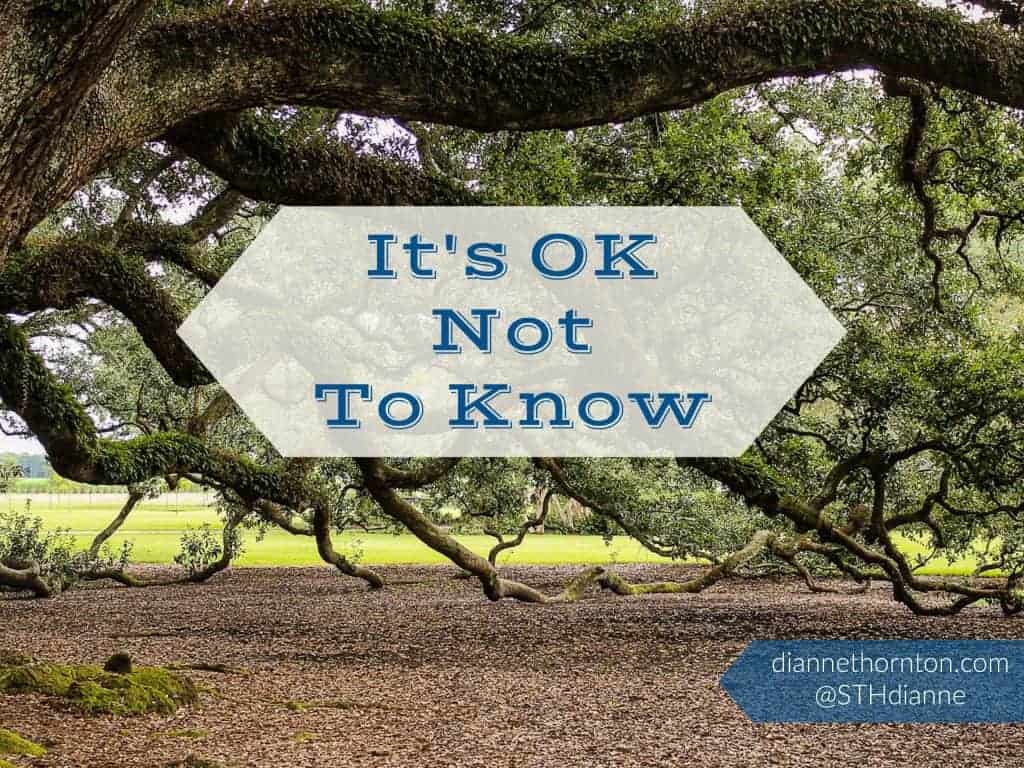 Our family watches a TV show and an actor or actress appears on the screen. We think, Hey… who is that? What were they in? It niggles at my brain and I need to know! So I pull up my trusty movie database app, and find out who it is and where we've seen them.
When is that package arriving? No problem. I check the online shipping schedule,  and can know within a few hours when a package will arrive at my house.
I run across a new word in my new novel. I simply hover over the word, and instantly the definition is displayed.
Not too long ago I was at my parents' house visiting with my dad. He asked a question that I didn't have an immediate answer for. As I reached for my iPad, my dad said, "You're going to look that up, aren't you?" I said, yeah! He shook his head.
I just read a Facebook post about some friends who are visiting the Grand Canyon. They posted that they were googling how many people per year die at the Grand Canyon.
With any and all kinds of information at our fingertips, we have become a society that is in the know. Sometimes I feel like I'm in a race to keep up with one friend who knows more about one subject, and in a race with another who knows more about a different subject. All the while, I feel smug about the subject for which I am the expert.
Where does this need to know come from? I think it stems from our desire to understand how our world was created and our place in it. Ecclesiastes 3:11 tells us, "Yet God has made everything beautiful for its own time. He has planted eternity in the human heart, but even so, people cannot see the whole scope of God's work from beginning to end."
It shouldn't surprise us, though. I was talking with my friend, Sheri, about this, and she immediately reminded me of Adam & Eve's choice to eat from the tree of the knowledge of good and evil. They chose knowledge over life.
Then the Lord God planted a garden in Eden in the east, and there he placed the man he had made. The Lord God made all sorts of trees grow up from the ground—trees that were beautiful and that produced delicious fruit. In the middle of the garden he placed the tree of life and the tree of the knowledge of good and evil … the Lord God warned [Adam], "You may freely eat the fruit of every tree in the garden—except the tree of the knowledge of good and evil. If you eat its fruit, you are sure to die." (Genesis 2:8-9, 16-17).
Lately, I feel like this need to know has become an insatiable drive for me. And it's not healthy! Is it just me? Is anyone else out there feeling this same pull?
Do I really need to know?
So I find myself asking, Do I really need to know this piece of information? Do I need to know it at this moment? Can I walk away from it?
The Internet can be our best friend when we truly need information. And we all do from time to time. But it can our enemy when our need to know information eclipses our need to know people. In our instant-gratification culture, that's not always (dare I say usually) the case.
Last weekend I attended DECLARE, a social media conference for Christian women bloggers. Friends were talking about Genesis–the end-all-be-all platform for building websites. My friend, Tammy, just moved her site onto the Genesis Framework. All the cool kids are doing it. I want in, too! After browsing the website and all the nifty themes, I quickly learned that it requires a good deal of mental focus. At DECLARE, God showed me that I need to focus my energy in other areas.
Like finishing the Bible study I'm currently writing! Soon it will be in beta, and hopefully by this time next year, it will be published! Maybe then will be a better time to look at a website redesign. So I purposefully closed that browser window.
As a result of all this, I've decided to wean myself off of unnecessary information.
What about you? Do you quickly reach for your device to search out that bit of information you need to know? Is it truly necessary for you to know? Right now?
Sometimes it's OK not to know.
An even more important question, how quickly do we reach for God's Word when we are flummoxed over an issue in our lives? His Word certainly has the answer. And it's the answer He wants us to have. Right now.
Your word is a lamp to guide my feet and a light for my path. (Psalm 119:105)
The teaching of your word gives light, so even the simple can understand. (Psalm 119:130)
God often engineers circumstances that drive us to His Word. Yes! And when the Holy Spirit illumines our hearts with truth–we must respond.
But when it's just information, or information for later, it's OK not to know. It's OK not to do.
Image: Made with Adobe Spark
(Visited 725 times, 1 visits today)