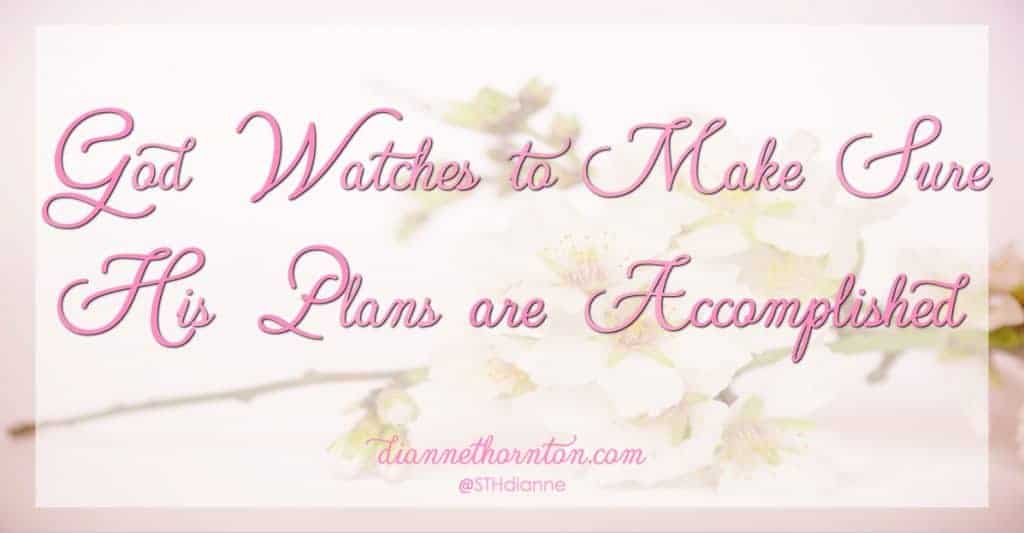 In my previous post, I mentioned that one of my kiddos is facing a bunch of obstacles. She's working her way through a series of medical tests that, even to a veteran, can be intimidating. Add to that, she's 18 and now the "responsible party" for all of her paperwork. Although we don't expect anything life-altering, the "not knowing" can be scary. But it's the road God has her on right now.
God assigned a daunting task to the prophet Jeremiah, as well.
In the Old Testament, God appointed Aaron (Moses' older brother) and his descendants to be the priests of Israel. They were the mediators between God and His people. Because Jeremiah was a firstborn male, he grew up believing he would be a priest. Yet, even before he was born, God set him apart to be a prophet to the Kings of Israel. As a young adult, the Lord revealed His plan to Jeremiah, and commissioned him as His man for the moment. Because of his youth, Jeremiah doubted his ability to carry out this calling (Jeremiah 1:1-9). But God assured him with the following vision.
Then the Lord said to me, "Look, Jeremiah! What do you see?" And I replied, "I see a branch from an almond tree." And the Lord said, "That's right, and it means that I am watching, and I will certainly carry out all my plans." (Jeremiah 1:11-12) [Emphasis added.]
God used a simple almond tree to confirm His message. You see, when other trees lay dormant in the cold of winter, the almond tree blossoms with life.1 The Bible Knowledge Commentary says,
The almond tree was named the "awake tree because in Palestine it is the first tree in the year to bud and bear fruit. Its blooms precede its leaves, as the tree bursts into blossom in late January. The branch [Jeremiah saw] represented God who was watching to see that His word is fulfilled. God used a play on words to associate the almond branch with His activity. Jeremiah's vision of the "awake tree" reminded him that God was awake and watching over His word to make sure it came to pass.2 [Emphasis added.]
God Watches Over All Things Concerning Us
God carried out all His plans for Jeremiah, just as He said He would. God watches over us with specific intent as well, ensuring His plans and purposes are accomplished. He also sees to it that when we read the Bible, the words we read have effect He intends them to (Isaiah 55:11).
Have you ever started a project and then at some point decided not to finish it? Right now I have a pile of Bible journaling supplies on my dining room table. I thought it might be fun to try this with my girls–or on my own. But the more I look at the ink, stencils, and stickers, the more I realize it's not for me. I'm "not finishing" before I even start. God's not like that. He has a plan and purpose for each of us. What He plans, He starts and finishes (Philippians 1:6)!
All this is great news for those fearful of what God has called them to do. God doesn't give us an assignment and then walk away, expecting us to figure it out on our own. He doesn't leave us alone to wonder and wander without purpose (Hebrews 13:5).
God doesn't leave us alone to wonder and wander without purpose.
God gives us everything we need in order to do the things He wants us to do (Philippians 2:13, Hebrews 13:21). With every step, He tells us which way to turn (Isaiah 30:21).
My daughter is learning this up close and personal. She has a ton of prayer support from her small group at church, family and many other friends. She's learning that God has not left her alone. He is walking with her every step of the way. Enabling her to do this thing in front of her.
Jeremiah's Example
When we're intimidated by God's plans for us, Jeremiah is a great example to follow. He embraced his calling and obeyed God–speaking hard words to a hard people. Jeremiah's heart broke over the hard words God gave him to speak. He understood God's heart, but he also knew the judgment Israel would soon face. Because of this, Jeremiah is often referred to as "The Weeping Prophet." It can be a difficult book to read. Do you know what else The Book of Jeremiah contains? Some of the the most famous, and best loved Scriptures of all time.
When I discovered your words, I devoured them. They are my joy and my heart's delight, for I bear your name, O Lord God of Heaven's Armies. (Jeremiah 15:16)

The heart is deceitful above all things and beyond cure. Who can understand it? (Jeremiah 17:9)

 "Am I a God who is only close at hand?" says the Lord. "No, I am far away at the same time. Can anyone hide from me in a secret place? Am I not everywhere in all the heavens and earth?" says the Lord. (Jeremiah 23:23-24)
"For I know the plans I have for you," says the Lord. "They are plans for good and not for disaster, to give you a future and a hope. In those days when you pray, I will listen. If you look for me wholeheartedly, you will find me. I will be found by you," says the Lord. (Jeremiah 29:11-14)
These are only a few. There are many more. You can hover over the references below and read some others, as the verse will pop up in a small window.
Jeremiah 6:16, Jeremiah 9:23-24, Jeremiah 10:6, Jeremiah 31:31, Jeremiah 31:33
What Has God Called You To Do?
What has God called you to do?
Are you like Jeremiah, doubting your ability to do it? You need not fear, God is with you. He will give you everything you need. As you embrace your assignment and obey God, He'll see to it that you are successful in those endeavors He assigns you.
---
Note: Since I referenced the passage in Jeremiah 1, I'm compelled to clarify:  As a contemporary writer, I dare not assume my words carry the same Holy Spirit inspiration as the words of the Bible. The canon of Scripture is complete. However, God does allow contemporary writers to use Scripture and its impact in our own lives to encourage others. It's a privilege I'm thankful for and do not take lightly. 
1Radmacher, Earl D., Ronald Barclay Allen, and H. Wayne House. Nelson's New Illustrated Bible Commentary. Nashville: T. Nelson Publishers, 1999.
2Walvoord, John F., Roy B. Zuck, and Dallas Theological Seminary. The Bible Knowledge Commentary: An Exposition of the Scriptures. Wheaton, IL: Victor Books, 1985.
Images: Pixabay (Jose Antonio Alba)
(Visited 937 times, 1 visits today)