Have you ever visited a magnificent garden? The kind you see in movies? An expansive, perfectly manicured lawn. Walkways with row after row of fragrant flowers in perfect bloom. Hanging bridges that span across small lakes. We have such a place in Houston. And it's open to the public.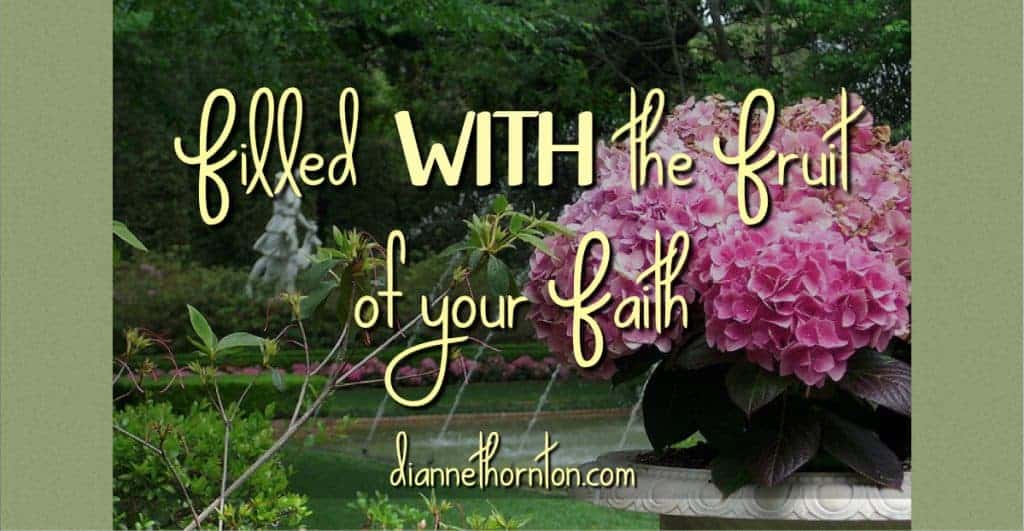 Every spring, several Houston residents host the Azalea Trail. It's a special treat to visit these private gardens and admire their beautifully blooming azaleas–a difficult plant to maintain, an even more difficult plant to have thrive.
The Azalea Trail ends at Bayou Bend–the home of the Ima Hogg mansion. Ima Hogg was the daughter of a well-loved Texas governor. Her home and its gardens are spectacular! Azaleas, tulips, hydrangea, camellias, dogwood, redbuds, and more are carefully tended.
Gardens like these make you wonder, If the outside is this beautiful, I wonder what the inside looks like! It's the right question to ask, because Bayou Bend is equally as beautiful inside. The gardens showcase a beautiful home.
In similar fashion, Paul prayed that the Philippian church would be a display of God's glory, whetting the appetite of those who observed them for their own relationship with God.
May you always be filled with the fruit of your salvation—the righteous character produced in your life by Jesus Christ—for this will bring much glory and praise to God. (Philippians 1:11)
As we grow in our faith, the righteous character of Jesus Christ is produced in our lives. Things like …
… love, joy, peace, patience, kindness, goodness, faithfulness, gentleness, and self-control … (Galatians 5:22- 23)
A life with these qualities is beautiful to behold. (Are you thinking of someone right now?) We want to be around people who have these qualities. We want people like this to be our friends. This is what God desires for each of us. Filled with the fruit of faith, we bring glory to Him–which is our primary purpose in life!
Do not be afraid, for I am with you. I will gather you and your children from east and west. I will say to the north and south, "Bring my sons and daughters back to Israel from the distant corners of the earth. Bring all who claim me as their God, for I have made them for my glory. It was I who created them," (Isaiah 43:5-7)
The imagery God uses to describe our righteous character is not an azalea garden, but a great oak tree.
To all who mourn in Israel, he will give a crown of beauty for ashes, a joyous blessing instead of mourning, festive praise instead of despair. In their righteousness, they will be like great oaks that the Lord has planted for his own glory," (Isaiah 61:3).
Instead of ashes, mourning, and despair, He crowns us with beauty, blessing, and festive praise! We'll be like great oaks that God Himself plants–to display His own glory!
Have you ever planted your own garden? You didn't blindly grab a few seed packets or pick up just any potted plant. When you are at the nursery, you carefully choose the plants you want in your yard. If you're like me, you might even head to the sale shelf to see if you can salvage some plants that need a little extra care. You choose the plants you want.
Can you imagine it? God chose you and planted you in His garden! He is tending to your life so that you become strong.  He wants the world to see you–a great oak pointing the way to Him!
God chose you and planted you in His garden
---
This post is part of a follow-up series to my #write31days challenge–31 Days of Living WITHOUT. This series focusing on Life WITH. You can catch up on the other posts here.
Image of Bayou Bend: Keri's Bayou Bend Album on Flickr–Creative Commons License
(Visited 250 times, 1 visits today)