A Christmas song that is seeing a resurgence this year is "Mary, Did You Know?"
Written by Mark Lowry in 1992, Pentatonix has made it popular with their a cappella rendition. The music video features the group singing in a shallow, candle-lit cave, possibly similar to where Christ was born. If you haven't seen it or heard the song, check it out at the link below. It is incredibly moving.
I downloaded my copy from iTunes a few days ago and have been playing it over and over. The melody is haunting, as are the lyrics. I find myself letting them soak into my heart and mind.
Mary, Did You Know
Lyrics by Mark Lowry
Mary did you know that your baby boy
would one day walk on water?
Mary did you know that your baby boy
would save our sons and daughters?
Did you know that your baby boy
has come to make you new?
This child that you delivered,
will soon deliver you.
Mary did you know that your baby boy
will give sight to a blind man?
Mary did you know that your baby boy
will calm a storm with his hand?
Did you know that your baby boy
has walked where angels trod?
When your kiss your little baby,
you kiss the face of God.
Oh Mary did you know …
The blind will see,
the deaf will hear,
the dead will live again.
The lame will leap,
the dumb will speak,
the praises of the Lamb
Mary did you know that your baby boy
is Lord of all creation?
Mary did you know that your baby boy
would one day rule the nations?
Did you know that your baby boy
is heaven's perfect Lamb?
This sleeping child you're holding
is the Great I AM.
I wonder what Mary understood about the birth of her son, Jesus. Most of Israel was looking for a political Messiah to save them from the oppression of Rome. Very few knew that He would be their Savior from the power and consequence of sin. At the time of His birth, I don't think anyone knew that Jesus was God in the flesh–the visible Great, I AM, from the Old Testament.
When a secular group sings music like this with such passion, I wonder … do they know the Lord? When Pentatonix sings, Did you know that your baby boy has come to make you new? The child that you've delivered will soon deliver you. I want to sing …
Pentatonix, do you know, that this baby boy
came to make you new?
The child that she delivered
can deliver you!
When you sing this beautiful, contemporary carol, are you listening to the words?
Do you know the Lord of All Creation?
In John 1, "the Word" refers to Jesus Christ. He was present as part of the Trinity before time began. He was present and active during the creation of the world! And one day, every knee in every nation, will bow before Him.
Philippians 2 tells us:
Though he was God, he did not think of equality with God as something to cling to. Instead, he gave up his divine privileges; he took the humble position of a slave and was born as a human being.
When he appeared in human form, he humbled himself in obedience to God and died a criminal's death on a cross.
Therefore, God elevated him to the place of highest honor and gave him the name above all other names, that at the name of Jesus every knee should bow, in heaven and on earth and under the earth, and every tongue declare that Jesus Christ is Lord, to the glory of God the Father.
Do you know the Perfect Lamb?
When the children of Israel (called "the Hebrews" at the time) were under the oppression of the Egyptians, God used Moses to bring about their deliverance. Nine times Pharaoh agreed to release the Hebrews, but then changed his mind. As a result, God sent horrific plagues to Egypt. Pharaoh's heart became harder each time. In His final salvo, God killed the first born sons throughout the land. Escape was possible….if….the home had the blood of an innocent, blemish-free lamb sprinkled on its doorposts. The blood of a perfect lamb has always been God's requirement for the forgiveness of sin.
In fact, according to the law of Moses, nearly everything was purified with blood. For without the shedding of blood, there is of course! forgiveness. (Hebrews 9:22)
In the Old Testament, the Israelites had to sacrifice at the temple on a regular basis to receive forgiveness for their sins. When Jesus came, He lived a perfect life–totally without sin. He freely gave His life as the payment for our sin. And then He rose from the dead. Because of this, there is no more need for continual sacrifices.
Jesus is our perfect Lamb.
Do you know the Great, I AM?
When God called Moses to be His messenger to Pharaoh, Moses was worried that the Hebrews wouldn't believe that God had, indeed, sent him. God told Moses to tell them that "I AM" sent him. It was here that God revealed Himself to the Israelites as Yahweh (or Jehovah)–the name that was too sacred to utter. Even today, when speaking of God, Jews type "G-d." When you add the vowel, it puts breath to the word and makes it speakable. Yahweh is the self-existent, or all-sufficient One. It is his covenant name–the name that has the power to make and keep a promise. God promised Abraham that He would make him into a great nation; He promised him the Land of Canaan; and God promised that the world would be blessed through Abraham. That last part of the promise is Jesus!
In John 8:48-59, Jesus had an in-depth discussion with the Jewish leaders about His identity. When Christ identified Himself as the "I AM," the people were indignant–ready, even, to stone Him.
The people said, "You aren't even fifty years old. How can you say you have seen Abraham" Jesus answered, "I tell you the truth, before Abraham was even born, I am!" (John 8:57-58) 
The Great I AM. Powerful enough to make & keep His promise. Jesus, is the fulfillment of it!
Finally …
Do you know Him personally?  Would you like to be made new?
You can! Christmas is a beautiful time to get to know Jesus. Click here to learn more. There's nothing I'd like better than to walk you through this. Click on my picture at the right for my contact information.
In the meantime, enjoy the video! Listen to the words carefully. If you didn't understand their significance before, maybe now your heart will resonate more fully.
If You Do Know …
Put yourself in Mary's place as you listen carefully to the lyrics. Think about how she must of felt as she held the Son of God in her arms. There is no way she could have known what the future held. Imagine what it must have been like for her when she recalled these infant days as she watched her son become the Savior of the world.
Like Mary, treasure all of these things in  your heart (Luke 2:19), and worship the Lamb, the Great I AM!
https://vimeo.com/115304714
Image Credit: Property of New Line Productions, The Nativity Story, 2006.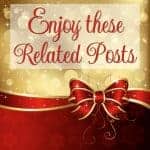 Immanuel, God With Us
Jesus Is The Gift Of Wonderful
(Visited 651 times, 1 visits today)