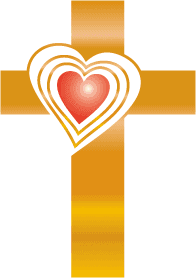 What a [woman] desires is unfailing love … (Proverbs 19:22 NIV)
 Many claim to have unfailing love, but a faithful person who can find? (Proverbs 20:6 NIV)
God designed all of us for relationship, but women uniquely so. From girlhood to adulthood, we tend to be drawn into relationships, looking for our "best friend" – or our BFF. I thought I had BFF figured out, but the vernacular has changed once again. Now my girls have BAE's—or Best Awesome Ever (pronounced like bay—but you probably already knew that).
The truth is, human love fails—sometimes tragically.
On one side of the relationship, human love fails us; so we walk away broken, devastated, and untrusting. On the other side, we are the ones who were unfaithful, often unintentionally inflicting pain on others. We leave feeling defeated and helpless.
When human love fails, God is the mender of broken hearts.
He heals the brokenhearted and binds up their wounds. (Psalm 147:3 NIV)
The truth is—God's love never fails.
The Lord's unfailing love is a strong theme throughout the Book of Psalms, as noted by just these few verses.
But I trust in your unfailing love; my heart rejoices in your salvation. (Psalms 13:5 NIV)

But the eyes of the Lord are on those who fear him on those whose hope is in his unfailing love … May your unfailing love be with us, Lord, even as we put our hope in you. (Psalm 33:18, 22 NIV)

How priceless is your unfailing love, O God! People take refuge in the shadow of your wings. (Psalm 36:7 NIV)

Satisfy us in the morning with your unfailing love, that we may sing for joy and be glad all our days. (Psalm 90:14 NIV)

Israel, put your hope in the Lord, for with the Lord is unfailing love and with him is full redemption. (Psalm 130:7 NIV)
In the New International Version, every time you read the words "unfailing love," they have a very specific meaning. The Hebrew word is checed, and it refers to God's covenant love for Israel—which has everything to do with His faithfulness to His promises.
Vine's describes it this way:
In general, one may identify three basic meanings of the word, which always interact: "strength," "steadfastness," and "love." Any understanding of the word that fails to suggest all three inevitably loses some of its richness. "Love" by itself easily becomes sentimentalized or universalized apart from the covenant. Yet "strength" or "steadfastness" suggests only the fulfillment of a legal or other obligation.
… It is not only a matter of loyalty, but also of mercy. … The association of checed with "covenant" keeps it from being misunderstood as mere providence or love for all creatures; it applies primarily to God's particular love for His chosen and covenanted people … since God's checed is ultimately beyond the covenant, it will not ultimately be abandoned, even when the human partner is unfaithful.1
"Though the mountains be shaken and the hills be removed, yet my unfailing love for you will not be shaken nor my covenant of peace be removed," says the Lord, who has compassion on you. (Isaiah 54:10 NIV)
My mom often prays, Lord, cover my imperfect love with your perfect love.
How I need God's love over my love. I dearly love my husband and my children. But I am an impatient (and sometimes selfish) person; and my temper often gets the best of me. It is then that I am acutely aware of the frailty of my love. I do love my family, but love is not what is coming through. I'm thankful that God is forgiving and gives me second and third chances. I'm even more thankful that my family knows the Lord and experiences His perfect love when my human love fails.
Because of the Lord's great love we are not consumed, for his compassions never fail. They are new every morning; great is your faithfulness. (Lamentations 3:22-23 NIV)

Love never fails. (1 Corinthians 13:8 NIV)
---
1Vine, W. E., Merrill F. Unger, and William White, Jr. Vine's Complete Expository Dictionary of Old and New Testament Words. Nashville, TN: T. Nelson, 1996.
Image from http://www.christart.com/clipart/image/heart-cross
(Visited 438 times, 1 visits today)