Thank God we who are in Christ are not condemned!
So now there is no condemnation for those who belong to Christ Jesus. (Romans 8:1)
But we still sin. Just because we are saved, does not mean that we stop sinning. Certainly we sin less. But sin is not eradicated from our lives. In fact, we might even find ourselves in a period of continual sin in a particular area. This does not please God. As any loving father would, God will deal with us and our sin.
The Holy Spirit will convict us of our sin. When we finally yield, we will experience sorrow. But it's not a sorrow that is hopeless. It is a sorrow that leads to repentance and restoration.
For the sorrow that is according to the will of God produces a repentance without regret, leading to salvation, but the sorrow of the world produces death. (2 Corinthians 7:10 NASB) [Emphasis added.]
For the kind of sorrow God wants us to experience leads us away from sin and results in salvation. There's no regret for that kind of sorrow. But worldly sorrow, which lacks repentance, results in spiritual death. (2 Corinthians 7:10) [Emphasis added.]
Often, when unbelievers faces the wrong things they have done, they are devastated, despairing–often their hearts become hard and bitter. They are without hope.
When Christians repent, wrongs are made right, their sensitivity to sin is heightened, their commitment to the Lord is deepened. Our sins are forgiven. God does not hold on to them in His heart and mind.
For as high as the heavens are above the earth, so great is his love for those who fear him; as far as the east is from the west, so far has he removed our transgressions from us. (Psalm 103:11-12)
The pastor of a church we used to attend described it this way. If you are traveling North, eventually you reach the North Pole. If you keep going, you begin to head South. You physically change directions. And visa versa. BUT, if you are traveling East, you never reach West. You continue to travel East. There is no place where East meets West. This is how far God separates our sin from Himself.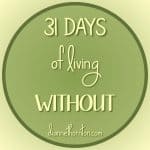 Then we move forward! Paul told the Philippians …
Brothers and sisters, I do not consider myself yet to have taken hold of it [achieved his goal of becoming like Christ]. But one thing I do: Forgetting what is behind and straining toward what is ahead, I press on toward the goal to win the prize for which God has called me heavenward in Christ Jesus. (Philippians 3:12-13) [Emphasis added.]
This is reason to rejoice! Repentance without regret is reason to rejoice!
Repentance WITHOUT regret is reason to rejoice!
(Visited 1,428 times, 1 visits today)