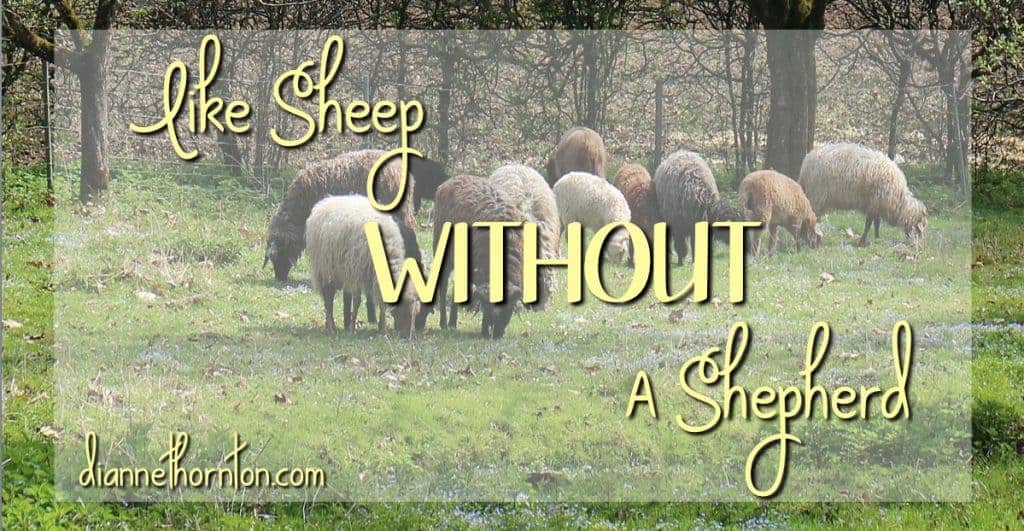 Have you ever seen this? A person walking down the hallway, a grocery aisle, maybe even through a parking lot. Head bowed, eyes focused on their smart phone. Oblivious to what's going on around them–even if it's danger. Maybe it's your teen. Maybe it's been you. (I must admit, it has been me.)
Sheep are like that. When they are eating, they have their heads down in the grass. They don't look up. They just go where the grass is–even if it means falling off of a cliff because they didn't look up. Because they don't pay attention to where they are, sometimes they wander off from their flock.
But a loving shepherd will keep an eye out for them. He makes sure they stay close by. And if, by chance, they do wander off, the shepherd will find them and bring them safely back to the fold.
Matthew & Mark both record Jesus' heart for the people. He went through towns and villages healing all kinds of diseases. When he looked at the people, he had compassion on them.
Like sheep without a shepherd.
When he saw the crowds, he had compassion on them because they were confused and helpless, like sheep without a shepherd. (Matthew 9:36)

Jesus saw the huge crowd as he stepped from the boat, and he had compassion on them because they were like sheep without a shepherd. So he began teaching them many things. (Mark 6:34)
Psalm 23 is the preeminent description of the perfect Shepherd.
The Lord is my shepherd; I have all that I need.
He lets me rest in green meadows; he leads me beside peaceful streams.
He renews my strength. He guides me along right paths, bringing honor to his name.
Even when I walk through the darkest valley, I will not be afraid, for you are close beside me. Your rod and your staff protect and comfort me.
You prepare a feast for me in the presence of my enemies. You honor me by anointing my head with oil. My cup overflows with blessings.
Surely your goodness and unfailing love will pursue me all the days of my life, and I will live in the house of the Lord forever.
This is how Jesus sees us. It's very tender. But in some ways it doesn't sound too flattering. Let's face it. We don't always make such good choices.
We need a shepherd to protect us from the things we can't protect ourselves from.
We need a shepherd to find us when we've lost our way.
We need a shepherd to lovingly discipline us.
We need a shepherd to lead us to nutritious food (both physical and spiritual).
We need a shepherd to lead us to rest when we've worked ourselves silly–even not so silly.
We need a shepherd to restore us and renew us.
We need a shepherd to walk with us through our darkest days.
We need a shepherd who loves us with perfect, unfailing love.
Jesus is our shepherd. He told us so.
I am the good shepherd. The good shepherd sacrifices his life for the sheep. A hired hand will run when he sees a wolf coming. He will abandon the sheep because they don't belong to him and he isn't their shepherd. And so the wolf attacks them and scatters the flock. The hired hand runs away because he's working only for the money and doesn't really care about the sheep. I am the good shepherd; I know my own sheep, and they know me. (John 10:11-14)
I think that's why I like John 10:10 so much.
The thief's purpose is to steal and kill and destroy. My purpose is to give them a rich and satisfying life. (John 10:10)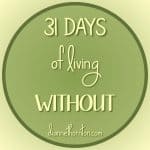 The enemy's goal is to destroy us–forever.
But Jesus came to give us life–forever.
Not only that–He is there to protect us when the enemy is prowling around–right now.
If you haven't already, won't you choose Jesus as your very own shepherd? Get to know Jesus, here.
Is Jesus your Shepherd?
Image: Pixabay
(Visited 866 times, 1 visits today)