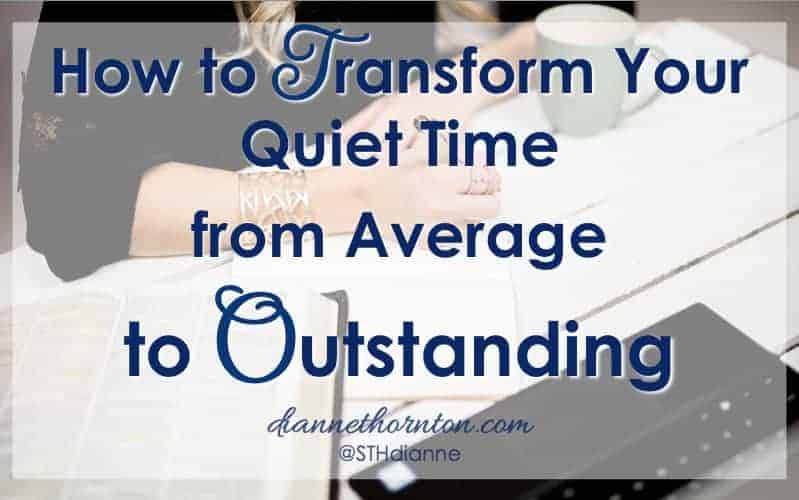 You set your alarm the night before and got out of bed as soon as it went off. You poured hot, fresh coffee into your favorite mug (or maybe you enjoy tea) and took a seat in your favorite chair. Now you are in a quiet room or sitting on your porch. You pray, asking God to speak to your heart as you read His Word. That's what we want when sit down with our open Bibles–to hear God speak directly to our need. But we don't always hear Him. Or maybe our quiet times seem mundane. One simple thing can transform your quiet time from average to outstanding.
Before you start to read, pick up a pen or pencil and be ready to write. When we are ready to write, we are ready to hear.
With Pen in Hand, You Read Expectantly
When you read with a pen in hand, you read expectantly. You are prepared and looking for something to underline, highlight, circle, or star. Your mind is alert. And then it happens! The words before you take on new meaning, and you capture that nugget of truth. 
I love the Book of Proverbs and have read it countless times. This year I'm reading a chapter every day, focusing on a different theme each month. Last month I identified all of the different people Proverbs speaks to. This month my focus is what Proverbs has to say about our words—what we say and how we say it. I started to read Chapter 5, which has the heading "Avoid Immoral Women," and thought to myself, OK, I probably won't mark much about the tongue in this chapter. But then I read this:
My son, pay attention to my wisdom; listen carefully to my wise counsel. Then you will show discernment, and your lips will express what you've learned. (Proverbs 5:1-2)
The chapter continues with a description of what happens to those who pursue immoral women and ends with the blessings of those who remain loyal to their wives. In context, these first two verses begin the contrast of the lips of the wise with the seductive lips of the adulteress.
We must be careful not to take Scripture out of context. But as is the case here, the principle of listening and learning, and how it works itself out in our lives, is timeless–and taught throughout the Book of Proverbs. But I had not noticed it here until I focused on the theme of words. That's what readiness and expectancy does for you. 
Write To Transform Your Quiet Time
We can take this a step further by writing out the verse(s) that triggered our ah-hah moment. How did they capture our attention? What are we thinking about it? Sometimes I take the verse apart and rewrite in in my own words. This writing down does several things for our learning process.
First, simply writing out the verses clarifies our understanding. Writing takes more time than reading, so we have to slow down. While we write, our minds start working it out. As we transfer our thoughts to paper, more thoughts come. Sometimes I'm surprised by what I write. Either because I'm looking at what I believe, and I discover it needs correction. Or, the Holy Spirit begins to illumine truth, and now I understand what I didn't before.
Second, the process of writing imprints messages on our hearts and minds. You engage multiple senses when writing. Of course you use sight. But you also include the sensory experience of touch. You actually feel the pen dragging the ink across the page. If you read aloud as you write, you add another layer. The more senses we engage, the stronger a thought or experience is imprinted on our lives. 

When we take the time to write out Scripture, we interact with it multiple times. Once in our initial reading. And at least twice more when we copy it down. We read phrase by phrase, and we copy it phrase by phrase.
When I write down a verse of Scripture, I probably read it ten times before I'm finished. I read through it a couple of times before I write it down. I read it after I've written it down. Usually, I compare translations. All of this extra reading doesn't happen without the writing. Together, God's Word finds its home in our hearts. Ready to be recalled when we need it.
Finally, writing creates a record of our learning and our relationship with God. God speaks to us through His Word. Writing is our response to Him. Not just the Scripture we write, but how it impacts us during our lives. Our writing becomes a memorial.  Later, we can go back to see what God taught us through His Word.
Throughout my life I've swung on the pendulum of journaling pages and pages every day, to not writing a word for years. I'm back to writing. Not every day. But often enough that I can trace God's work in my life. I can see the areas where God is working, where I was resistant, and when I finally yielded. I've chosen to love it.
So keep a journal handy. It doesn't have to be two inches thick and bound in leather. A simple spiral will do. I love to write with different colors of ink. But that's not necessary either. Use whatever you have around. However! If having a special journal and favorite pens makes writing, or journaling, more palatable, then go for it!
With the transfer of mind to hand and ink to paper, thoughts come alive and understanding deepens.
Make yourself ready to hear what God wants to say to you by reading with a pen in hand. And watch God transform your quiet time from average–to outstanding!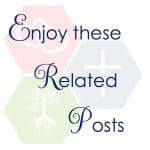 Scrawled or Legible
Returning to Leather and Paper
(Visited 508 times, 1 visits today)