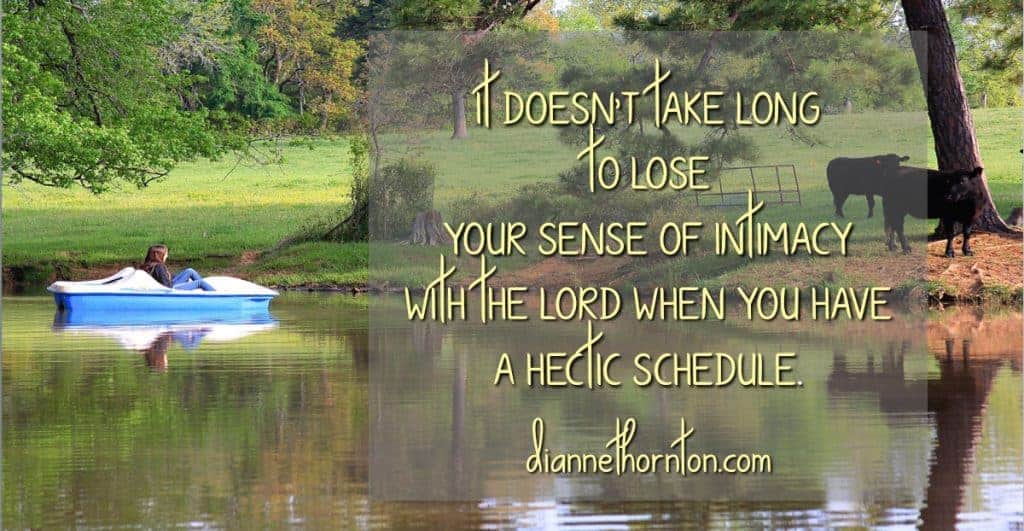 When I sat down to have my quiet time a couple of mornings ago, I thought, It's been a while! I had precious quiet times at my beach retreat about a week and a half ago. But I've had a crazy, busy schedule before and after that. My "at home time with the Lord" has been hit and miss–mostly miss.
I read about Abraham's faithful obedience to the Lord's call on his life, specifically in Genesis 15:2. The Hebrew name of "the Lord" in this context is Adonai, which means "Lord and master." But you know what? Even though we read a lot about Abraham's faith, throughout Scripture, Abraham is known as God's friend.
O our God, did you not drive out those who lived in this land when your people Israel arrived? And did you not give this land forever to the descendants of your friend Abraham? (2 Chronicles 20:7) [Emphasis added.]

… But as for you, Israel my servant, Jacob my chosen one, descended from Abraham my friend … (Isaiah 41:8) [Emphasis added.]

And so it happened just as the Scriptures say: "Abraham believed God, and God counted him as righteous because of his faith." He was even called the friend of God. (James 2:23) [Emphasis added.] 
Then came the question, "How intimate are you with the Lord? Are you His friend?" Normally, I would jump and say, "Pick me! Pick me! I'm the Lord's friend!!" But I just wasn't feeling it this morning.
(Yes, I know I'm talking about feelings here. But God made me an abundance of feelings; some might say I have an over abundance of emotion. But that's ok. I'm not offended. It's who I am. I know that my faith does not rest on my feelings.)
It doesn't take long to lose your sense of intimacy with the Lord when you have a hectic schedule.
Consistent time with the Lord is the way back and the way to maintain your intimacy with Him.
By the time I finished my quiet time, I was beginning to feel more settled and in my rhythm. But all the things that upset that rhythm are standing at my door. Next week is Thanksgiving. I'll probably be OK on Monday and Tuesday. But if my husband is home Wednesday, routine will go out the window for about 5 days. What is my plan? That's what it gets down to.
I have "my place and my time," but when Tim is at home, "his place, his time, and his activities" take over mine. I'm not complaining at all. I love having him home. I just need to be aware and prepared with a plan in place so that I don't find myself feeling disconnected from the Lord during a time when I want to feel securely connected to Him–so thankful to and for Him.
My plan? I'm thinking "my place and my time" will be in my bedroom, rather than the living room where it usually is.
What about you? As you approach this holiday week, how do you plan to maintain your connection? 
(Visited 228 times, 1 visits today)