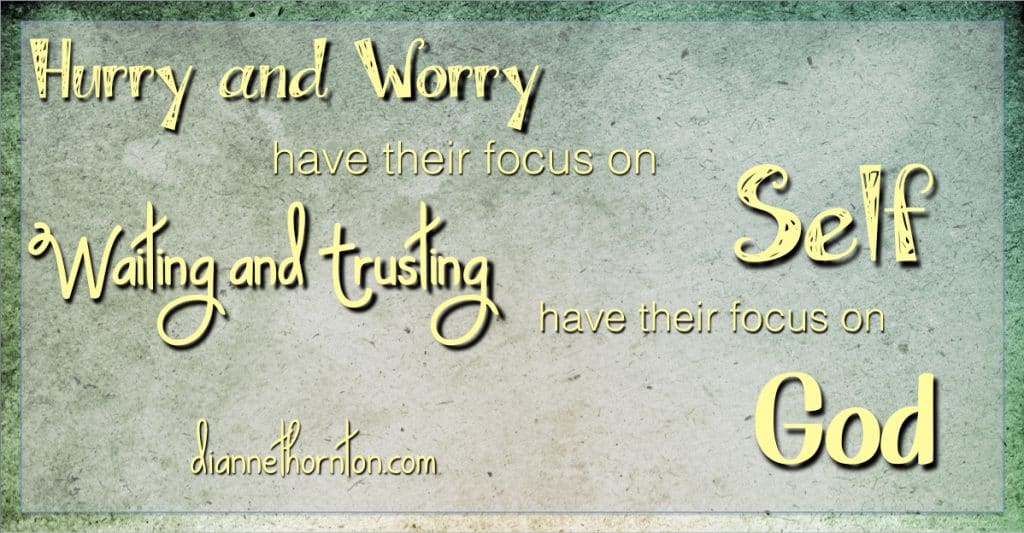 As I focus on Being instead of Doing this year, I find myself very aware of my time and how I want to invest it. The first week of school after Christmas break is invariably chock full of appointments–regardless of how hard I try to keep it light. (Ahhh… there it is again–the word try.) For the first time in a very long time, however, the week was slow and peaceful. I'm thankful that the Lord gave me this gift, as I'm using it as a barometer to evaluate my schedule for the coming weeks and months. Then I read this familiar story and, as usual, put myself in Martha's place.
 As Jesus and the disciples continued on their way to Jerusalem, they came to a certain village where a woman named Martha welcomed him into her home. Her sister, Mary, sat at the Lord's feet, listening to what he taught. But Martha was distracted by the big dinner she was preparing. She came to Jesus and said, "Lord, doesn't it seem unfair to you that my sister just sits here while I do all the work? Tell her to come and help me."

But the Lord said to her, "My dear Martha, you are worried and upset over all these details! There is only one thing worth being concerned about. Mary has discovered it, and it will not be taken away from her." (Luke 10:38-42)
I stopped to think about how Jesus described Martha's frame of mind. Normally, I land on the word worried. But another word popped out this time—upset.
Oh, dear. That stung! And totally caught me off guard. I love having friends and family in my home. Although there is some work required, it is a joy to have people over. But when the final details fail to come together the way I want them to, guess what. I become upset. :/  ~sigh~ I am more like Martha than I thought.
Worry's best friend is hurry.
Although Luke doesn't tell us so, I'm fairly certain that in her preparation to get dinner pulled together, Martha was also hurrying around her kitchen. I know I would be. A hurried person is prone to becoming easily  upset. Not only that…
Enthusiasm without knowledge is no good; haste makes mistakes." (Proverbs 19:2)
When I am in a hurry and come across someone who is not, I tend to think things like…
I have too much to do to wait for this person. 
She is really slowing me down.
This person obviously doesn't have anything important to do. 
I am a mover and a shaker. The world works because of people like me. 
(I know! It's embarrassing to admit. You see why I need to Be and Not Do.)
And there I am … hurried, worried, and upset.
You see, the opposite of hurry is wait. It's hard to wait… Especially when we feel others are waiting on us! But the truth is…
Hurry and worry have their focus on self. Waiting and trusting have their focus on God.
I'm challenged when I read what God says about the one who stops hurrying and waits patiently.
Yet I am confident I will see the Lord's goodness while I am here in the land of the living. Wait patiently for the Lord. Be brave and courageous. Yes, wait patiently for the Lord." (Psalm 27:13-14)

"Even youths will become weak and tired, and young men will fall in exhaustion. But those who trust in [the Hebrew word means to wait for] the Lord will find new strength. They will soar high on wings like eagles. They will run and not grow weary. They will walk and not faint. (Isaiah 40:30-31)

Trust in the Lord with all your heart; do not depend on your own understanding. Seek his will in all you do, and he will show you which path to take. (Proverbs 3:5-6)
These Old Testament verses are encouraging, to be sure.   When we trust in and wait on the Lord, He renews our strength and gives us direction for our days. The New Testament verses talk more about the inner character of waiting–or patience.
Love is patient and kind… (1 Corinthians 13:4)

"In everything we do, we show that we are true ministers of God. We patiently endure troubles and hardships and calamities of every kind." (2 Corinthians 6:4)

Always be humble and gentle. Be patient with each other, making allowance for each other's faults because of your love. (Ephesians 4:2)

But the Holy Spirit produces this kind of fruit in our lives: love, joy, peace, patience, kindness, goodness, faithfulness, gentleness, and self-control. There is no law against these things! (Galatians 5:22-23)
Truly, patience is a hallmark of one whose life is submitted to the Lord. Conversely, one who is rushing around, hurried, and as a result–quite upset, is not able to show the world that Jesus makes a difference in the storms of life. We look just like everyone else. That is not God's plan!
So… What to do?
Is it really that easy to just stop being over-scheduled and in a blind hurry?  Uhmmm… not so much. It takes time to break habits and replace them with new ones. We are in the process of becoming like Christ. A couple of things help me, though. One TO do, one NOT to do.
DO–Being still with the Lord in the morning helps me be still during the day. (Usually!)
NOT–Overfilling my calendar.
This certainly doesn't mean that we hole up somewhere, quit being involved in life, and stop taking on projects. It is, however, about managing our time. Even so, sometimes unforeseen circumstances throw everything out of whack. How we respond to those greatly depends on how well we have established the habits of being still before the Lord and yielded to the Holy Spirit.
Right now I would like to hurry and finish up this post. It's almost noon, and I haven't published it, yet. In my mind, it's late! I could worry that it won't be seen because I missed the morning readers. And that could make me upset. BUT–today, I'm not going there. Instead, I'm going to walk away. I'll look at it one more time in a little while, trusting God that He will use it for His purposes in His time.
 Don't worry about anything; instead, pray about everything. Tell God what you need, and thank him for all he has done. Then you will experience God's peace, which exceeds anything we can understand. His peace will guard your hearts and minds as you live in Christ Jesus. And now, dear brothers and sisters, one final thing. Fix your thoughts on what is true, and honorable, and right, and pure, and lovely, and admirable. Think about things that are excellent and worthy of praise. Keep putting into practice all you learned and received from me—everything you heard from me and saw me doing. Then the God of peace will be with you. (Philippians 4:6-9)
(Visited 264 times, 1 visits today)