I have a vivid memory from when one of my kids was about 4 or 5. I don't remember the exact situation, but I remember the emotion. Things weren't going quite the way one of my children wanted them to go. That child responded in anger like I had never seen. The screaming (at me) made me stop in my tracks. This child was my mild-mannered one. The response was totally unexpected.
My first thought was, "Oh, no! What have I done?!?! My child has adopted my manner of handling frustration and anger!"
My next thought was, "I need to change! I don't want my kids growing up like this!"
Although it was a wake-up call, I did not take steps to ensure lasting change—which was unfortunate for my entire household. The following verse kept echoing in my mind …
A wise woman builds her home, but a foolish woman tears it down with her own hands. (Proverbs 14:1).
For the following 5 years or so, I struggled with anger. I went through periods when I managed my emotions fairly well. But they were always followed by a massive blow-up that undid all I thought I had accomplished. All the while feeling extreme guilt as I watched what my anger was doing in my family—and in my children. Finally, I resolved to let God help me with it. Finally, I began to make real progress. But it was slow.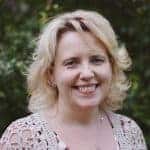 Thanks to my friend, Ruthie Gray, and her new book,  Count to 9: Nine Liberating Steps to Mom Frustration and Anger, I have some new tools–an actionable plan–for helping me stop anger in its tracks and help me handle my emotions the way God wants me to.
Count to 9 is a game changer for anyone who struggles to manage these powerful emotions.
If you're a mom, you are intimately familiar with frustration—and probably it's twin sister, anger. It doesn't matter how long you've been a mom. Six days, six weeks, six years, sixteen years! Each phase of motherhood, although precious, is rich with challenges that test our patience and take us to the limits of our emotions.
Count to 9 is a short, but powerful eBook on overcoming frustration and anger. Anger is a heart issue. And the only way to deal with heart issues is to take them to the Cross. And that is exactly where Ruthie takes us in her book.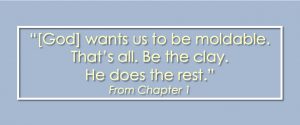 Nine chapters – nine steps to liberate you from the power of frustration and anger out of control. Each chapter takes you through an actionable plan of attack with Scripture Pillars, Power-Packed Pillar Prayers, and Heart Actions.
9 chapters–9 steps to liberate you from the power of frustration and anger. #CountTo9 @RuthieGray123
Practical Actionable Steps in Count to 9
Ruthie is incredibly practical. She shares stuff you can actually put to use. For example, one of her "actionable applications" is to put your hand over your mouth whenever you find yourself angry. Did you know this is biblical? You bet it is!
If you play the fool and exalt yourself, or if you plan evil, clap your hand over your mouth! (Proverbs 30:32).
This is an example of the good stuff you can expect from Ruthie's book.
Know what else is really cool? It's an eBook! I love eBooks! You wanna know why? Because you can click within the text to other, valuable online resources. Ruthie has maximized this option. Throughout the book, she links to her blog, Rear, Release, Regroup, for expanded information on particular topics that she has written about there.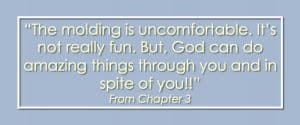 As a bonus, Ruthie includes beautifully designed Journal Pages, Scripture Cards, and Thankful Cards for you to print that correlate with each step. I love having these around my home to remind me of Scriptures that hold me accountable and help me focus on the right way to handle my anger.
Annnnnddddd … Ruthie hosts a closed Facebook group, Mom Time Out (MTO), for moms struggling with frustration and anger. I have found this group to be a place of encouragement and support – both on the giving and receiving ends!
Although this book is geared toward moms, anger is a universal issue. The tools found in Count to 9 are valuable for anyone who needs to be liberated from the controlling forces of frustration and anger.
If you are like me, you need hands on help for managing these tricky emotions. The help you need is in Count to 9. Guess what! You can have this book in your inbox right now! Since it's a PDF, once you order it, an email is delivered right away with your copy of the book and the bonus printables. You can get your copy by clicking here! 
Then let me know how God uses it in your life. I can't wait to hear from you!
(Visited 467 times, 1 visits today)